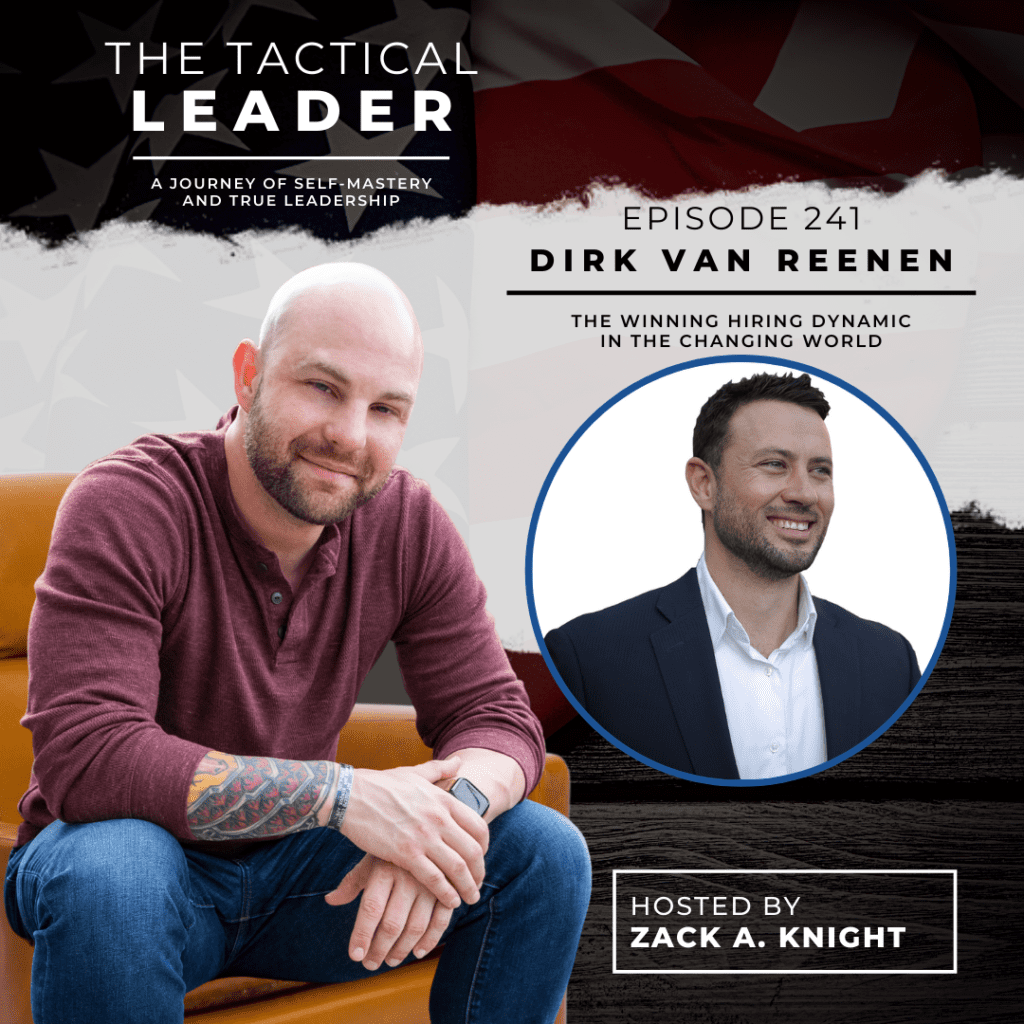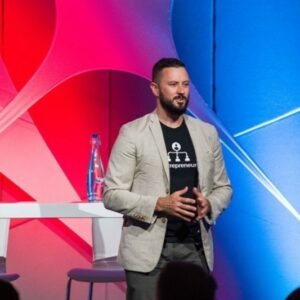 Tactical Friday: The Most Powerful Gift a Leader Can Give with Dirk van Reenen
"If you will just stop and be present for somebody else and get to know them, you are giving them a gift that nobody else has given them today." – Dirk van Reenen
Welcome to this episode of Tactical Friday! In today's episode, Dirk van Reenen comes back to further explain the process of building stronger teams and the pointers to consider before jumping into the hiring process. He talks about the greatest gift a leader can give that leads to better positioning and alignment.
[00:01 – 00:47] Opening Segment
If you have a platform and you want to create content that DELIVERS, go over to knightly.productions!
For the first part of my interview with Dirk, tune in to last Monday's episode 
[00:48 – 14:42] How Can Organizations Determine their Capacity to Scale Up?
Understanding the human operating system
What to think about before the staffing process – 
The existing members
Crafting incredible systems
More buy-in
Disrupting the thought pattern
Be in a different environment to give less emphasis on work itself.
Create an opportunity to get to know your team by asking life story questions.
Creating connection and empathy
Correctly investing time with the team prompts repositioning and alignment.
[14:43 – 16:52] Closing Segment  
Connect with Dirk (links below) 
Visit his website for a free initial assessment! 
Closing words 
Key Quotes: 
"A lot of times like your leaders, you know, your boss, your leader, they're busy people, they got a lot going on, and they're coming to you and saying, like, 'Hey, I just want to spend some good quality time with you.' Right off the bat, that's a major pattern interrupt. " – Dirk van Reenen
"A team of people are there to work together towards a common goal. A group of people are just there for random reasons to do things." – Dirk van Reenen
The Winning Hiring Dynamic in the Changing World with Dirk van Reenen
"When you learn how to find people that are in alignment with you – and that's the word – is in alignment with who you are, in alignment with the values of the company, in alignment with the mission and vision of the company, and in alignment with the opportunities of the company, then you start hiring people that are going to be there as part of unlocking the future opportunities of the company." – Dirk van Reenen
Welcome to another week of Tactical Leader! In today's episode, we have Dirk van Reenen to talk about the implications of this rapidly changing world and how people cope, the impact of hiring practices and brand positioning in attracting people, and how organizations can better the recruitment dynamic towards a successful, collaborative environment.
Dirk van Reenen is the founder and CEO of BERGflow, a company that specializes in helping small and medium sized businesses build better teams to grow faster, with higher profits, and more time freedom.
Dirk is an award-winning entrepreneur, international consultant, trainer, and former CEO of an $800 million a year sales organization. After a decade of experience in building fast growing companies by focusing on building strong teams, Dirk made some huge life changes in 2017.
Since 2017, Dirk has been focused on his real passion with BERGflow in working with ordinary small and medium sized business owners that really want to elevate their business and life by focusing on their people. Learning how to hire the right people based on company culture, values, and vision, and then building collaborative teams in the workplace.
It's the X Factor of growing and scaling successful business today, and it's what he specializes in.
[00:01 – 05:28] Opening Segment
If you have a platform and you want to create content that DELIVERS, go over to knightly.productions!
Who is Dirk van Reenen?
Being adaptive to the changing environment
From a small town to stepping into the big world
Understanding at a deep level – both on yourself and your team
[05:29 – 16:06] Adaptability in this Ever-Changing World as a Leader
Organizations on effective collaboration
The new model is about finding people in alignment, going out, and conquering together.
Team environment vs. leader environment
Getting data points on people includes hardwiring, cognitive agility, and emotional intelligence.
Top-down leadership as a killer of companies
Recognize the human capacity to adapt to change versus the actual rate of change in the world.
The 2016 onwards shift
It is easy to see if the leader is driven by ego or willingness to collaborate.
Without the right people around you, leadership fails.
[16:07 – 30:19] Crafting the Winning Hiring Dynamic towards Success
The hiring process dynamic to success
The core function is to consider the structure of the company.
SOG model
Target the big gap by addressing potential cognitive or behavioral stresses.
Assessment tools to use
Individuals with high cognitive agility scores need to be mentally stimulated at a high level constantly. They tend to be bored easily!
Hiring the wrong people is expensive – consider the time and money spent.
The three criteria questions for conducting a winning interview
Talk about life stories to figure out patterns. Allow interviewees to express their thought processes.
Get relational
Allow grace and authenticity to unlock the innate genius.
[30:20 – 34:18] Closing Segment  
The legacy Dirk wants to create:
Organizations have impact and the capacity to help people succeed.
Connect with Dirk (links below) 
Visit his website, Linkedin, and more! 
Join us for Tactical Friday!
Key Quotes: 
"The single most important thing that a leader needs to understand to be able to build a great team is they have to know themselves at a deep level and they have to be able to know their team and understand their team at a deep level." – Dirk van Reenen
"If the rate of change doesn't get close to your ability to adapt to change, you've got no issues, right? You can handle everything that's happening around you, all the changes that are happening, but the moment that the rate of change in the world exceeds the human ability to adapt to that change, then the whole game changes." – Dirk van Reenen
Connect with Dirk
Visit his website at https://www.bergflow.com/.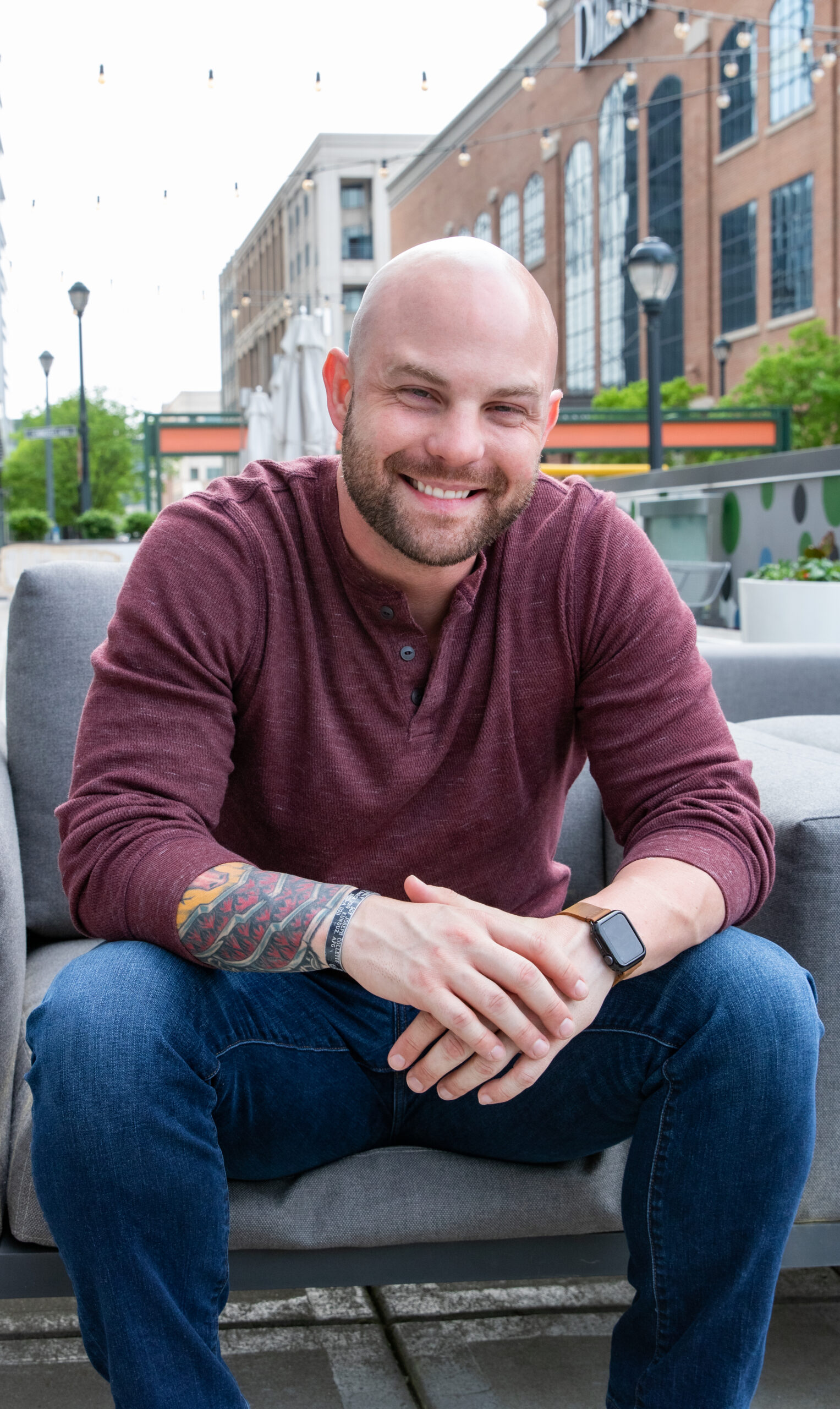 About the Host: Zack Knight
Zack sits down with CEO's and experts to share tactical knowledge of how to become a better leader and create a more effective, safe environment for your team. Zack offers consulting and podcast coaching and runs Knight Protection Services, LLC, a company that helps busy executives build a winning culture through safety and security.