Lacey Book and Shawn Dill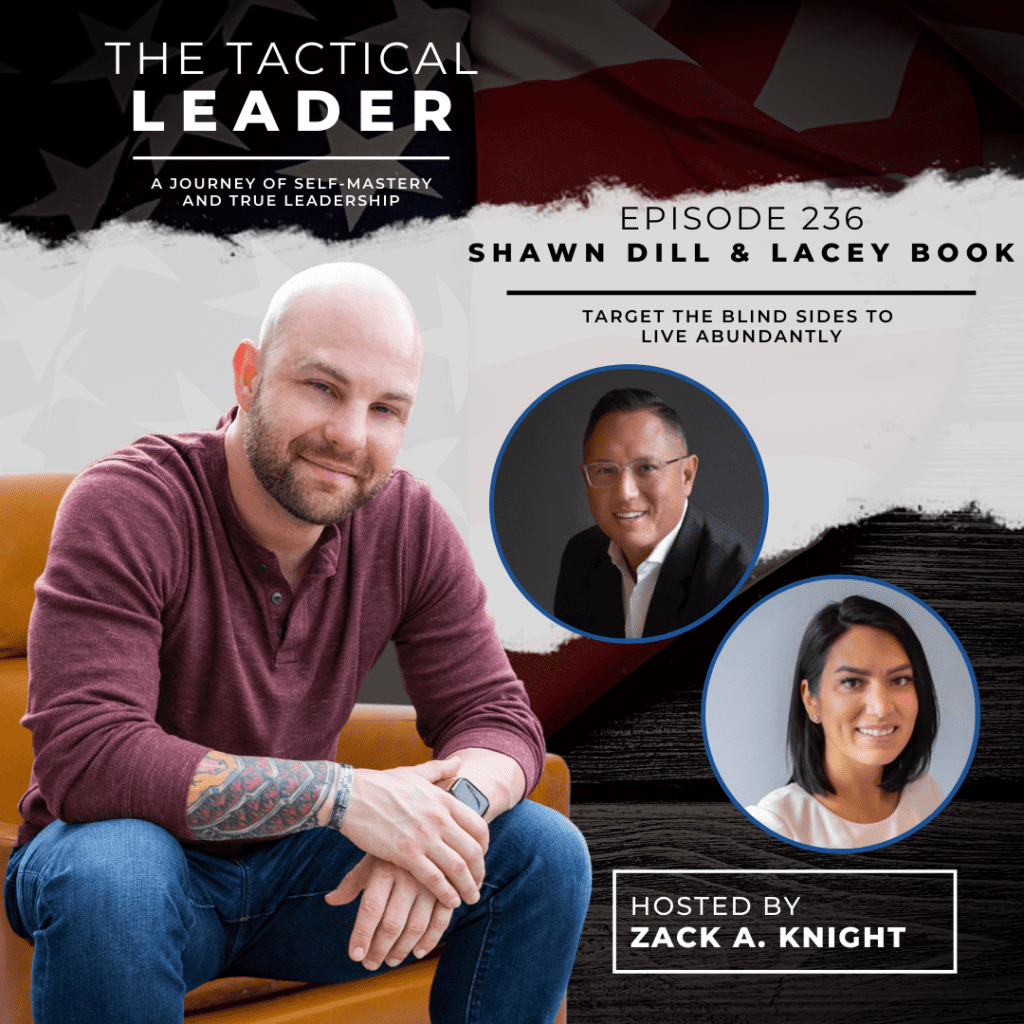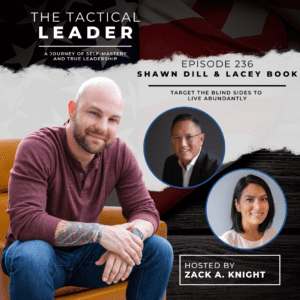 Tactical Friday: The Magic is in the Execution with Lacey Book and Shawn Dill
"It's about challenging the norms of what we traditionally believe about ourselves, about success, about business… All great coaching advice is going to be counterintuitive." – Shawn Dill
Welcome to this episode of Tactical Friday! In today's episode, Shawn Dill & Lacey Book are back to discuss their practical advice as we project authenticity and bring transparency forward. By recognizing our values despite the counterintuitive, we can move towards execution.
[00:01 – 00:43] Opening Segment
If you have a platform and you want to create content that DELIVERS, go over to knightly.productions!
For the first part of my interview with Shawn Dill & Lacey Book, tune in to last Monday's episode 
[00:44 – 17:14] Showing Up with Authenticity and Getting into Execution
The rationale behind the Black Diamond Club
It is about having a group without shame in celebrating even small wins.
It is necessary to walk the walk to establish authenticity.
When we are getting sold to
Transparency is key. Nobody wants to be forced to show up inauthentically.
The value of giving credit
Recognizing our mentors
Coaches must know your specific goal to be able to help you better.
The courses are for not just the knowledge but also for the network.
Where the real value lies
Bringing an open mind
Be aware of the traditional beliefs to realize what is counterintuitive.
Build the desire not just to learn but to execute.
[17:15 – 19:07] Closing Segment  
Connect with Shawn Dill & Lacey Book (links below) 
Be part of their club and reach out to them!
Closing words 
Key Quotes: 
"Nobody wants to go into business and feel like they're doing it inauthentically, or feel like they're showing up as somebody that somebody told them they should be." – Lacey Book
"Done is better than perfect." – Lacey Book
Target the Blind Sides to Live Abundantly with Lacey Book and Shawn Dill
"If you run into things in your life that make you that uncomfortable, you need to lean in and figure out why because that's where you grow and make the most change."  – Lacey Book 
Welcome to another week of Tactical Leader! In today's episode, we have the power couple, Shawn Dill & Lacey Book, to share their story on what got them into the business from the chiropractic profession and the struggles they have faced transitioning to the world of entrepreneurship. Their realizations attest to the significance of the environment and early-on exposure as to what attitude we may have in the future.
Dr. Lacey Book is the secret weapon for several high-level entrepreneurs throughout the world. Lacey is a 'Book Yourself Solid' certified business coach. She works with her clients to grow their businesses in the area of sales, marketing, and money mindset. She is the Systems Queen – she works specifically on the systems and processes that you can build your business around that allow growth to happen naturally. Along with her husband, Dr. Shawn Dill, this power couple runs The Black Diamond Club – a group of 600+ service professionals with a desire to reach more people and make a bigger impact. Lacey spends her summers in Carmel, Indiana, and her winters in Naples, Florida. No matter where she goes, her little Yorkie Dexter is always right by her side.
[00:01 – 08:43] Opening Segment
If you have a platform and you want to create content that DELIVERS, go over to knightly.productions!
Who are Lacey Book and Shawn Dill?
Being a secret weapon for high-level entrepreneurs and a systems queen
The power couple behind The Black Diamond Club
Promoting making an impact
Their journey to discovering entrepreneurship from chiropractic
[08:44 – 21:37] From Underbidding to Embracing Profitability
Insights from practice-only to profitability
School teaches you the skill in the profession, but not the business side.
The negative connotation to business success
Successful people have always had the hustle block – others need to learn the skill
Getting into the shift
Observe the habits of our mentors and those more knowledgeable.
The caveat to underbidding your work
The handshake deal
Recognize the limiting beliefs you have developed that you may be carrying to entrepreneurship.
[21:38 – 35:31] Blind Side Targeting via Introspection and Recognition
Targeting the blindsides
"All business problems are personal problems in disguise."
The memory of the idea of money
Introspection will make you realize the limiting beliefs and the internal struggles you are having.
Money as a faith-based topic
The sinister power of negativity
It may be – you were feeling negative and then you became broke – not the other way around.
Lacey shares her resources
Our family is a significant contributor to how we perceive the concept of money.
Allow discomfort for change
[35:32 – 44:52] Closing Segment  
The legacy Lacey wants to create:
Make more money to leverage how you can make an impact.
The legacy Shawn wants to create:
 Grab the opportunity to stand for your conviction.
Connect with Shawn Dill & Lacey Book (links below) 
Visit their website, join their group, and send an email! 
Join us for Tactical Friday!
Key Quotes: 
"And then they [the chefs] make something right, because that's a skill that they have. But almost every chef dreams of one day owning their own restaurant, over 50% of all restaurants fail. Why? Because they're good at the thing. They could be amazing at cooking…but the missing element is business." – Shawn Dill 
"He [Lacey's father] unfortunately was a failed entrepreneur. Why? Because his heart was so dang big that he always wanted to help people, and he would underbid on his jobs. And every time he underbid on his jobs, what did that do that didn't serve our family, it didn't serve the business, but it serves the individual, which is what filled him up." – Lacey Book
"It doesn't matter what's going on in your business, whether you're having a marketing issue, a sales issue, a conversion issue, even a results issue, oftentimes, it stems back to what's going on personally." – Lacey Book 
Connect with Shawn Dill & Lacey Book
Visit their website at www.blackdiamondclub.com and email shawn@blackdiamondclub.com for more information about the SpeakEasy collaboration.
References
Little Money Bible: The Ten Laws of Abundance by Stuart Wilde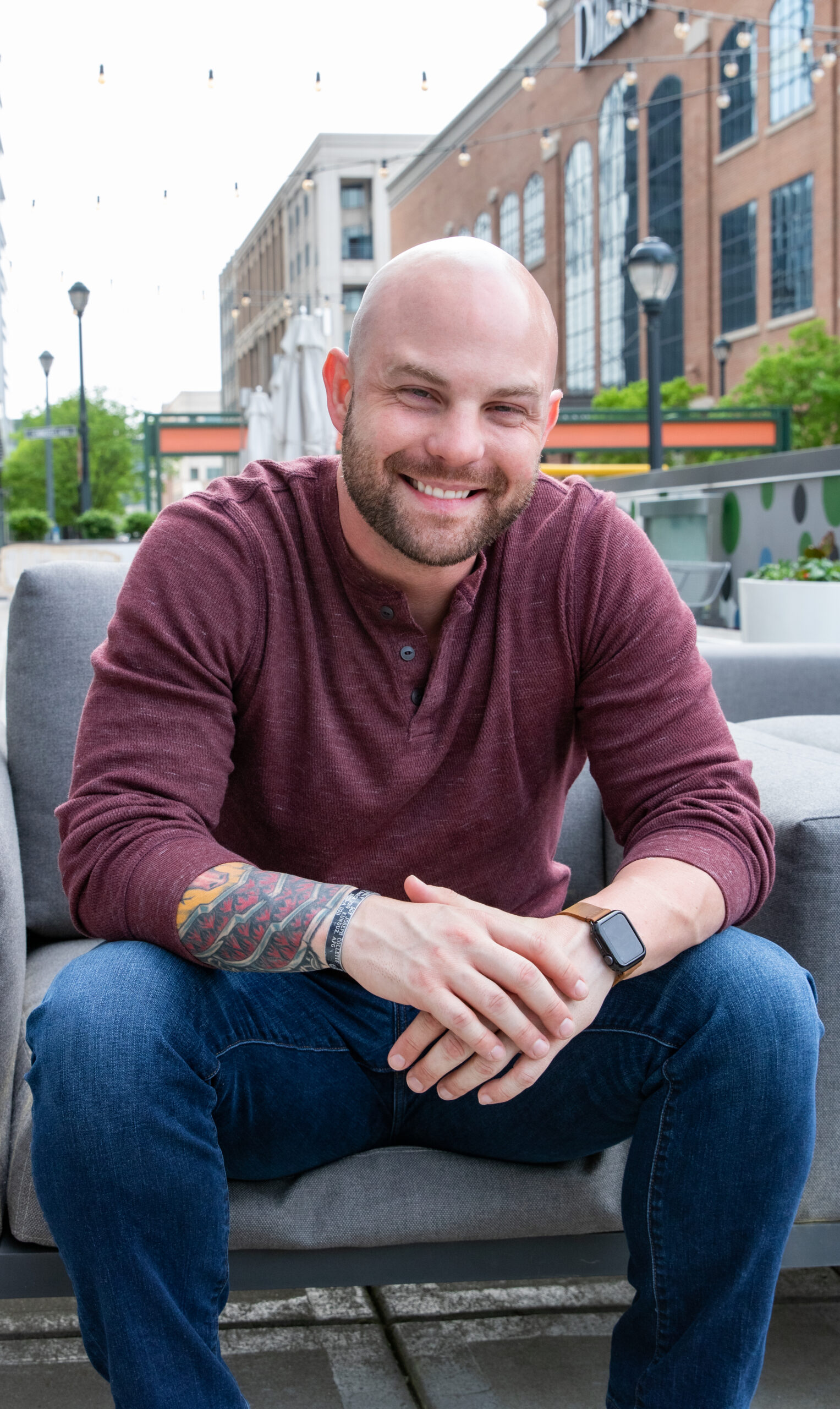 About the Host: Zack Knight
Zack sits down with CEO's and experts to share tactical knowledge of how to become a better leader and create a more effective, safe environment for your team. Zack offers consulting and podcast coaching and runs Knight Protection Services, LLC, a company that helps busy executives build a winning culture through safety and security.