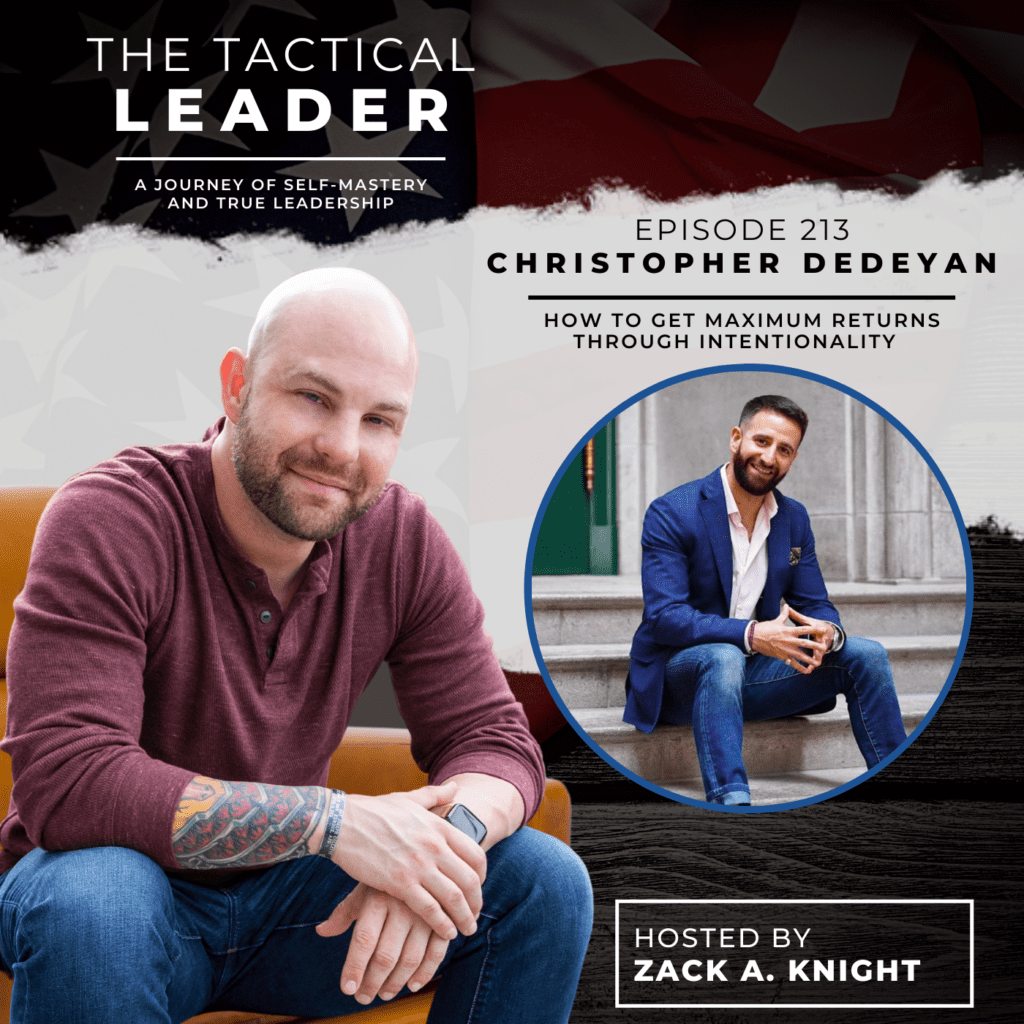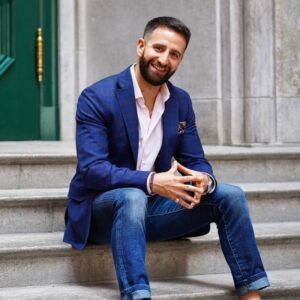 Tactical Friday: Keep It Simple and Level Up with Christopher Dedeyan
"Everything is out there. Everything. And the clearer you become about that, life wants to help you with that." – Christopher Dedeyan
Welcome to this episode of Tactical Friday! In today's episode, Christopher Dedeyan joins us again to further discuss the four pillars to success. Realizing these step by step allows us to effectively work towards our potential in winning. He also explicates the overlooked beauty of simplicity in creating better systems and processes towards achievement. There is so much value Chris has given here so stay tuned!
[00:01 – 00:45] Opening Segment
If you have a platform and you want to create content that DELIVERS, go over to knightly.productions!
For the first part of my interview with Chris, tune in to last Monday's episode 
[00:46 – 06:33] Four Pillars to Success: Are You Truly Leveling Up?
Pillar #1: Checking your limiting beliefs
Recognize your environment and upbringing. 
Which ones are empowering?
Which ones are disempowering?
It is all about being intentionally aware so that you can adjust.
Pillar #2: Structuring your plan
Break down every single goal into a level you can control on a daily basis.
Realize the knowledge and skills needed to pursue such end goals.
Pillar #3: Looking into the systems and processes within your life
Impose intentionality with your habits. Be aware of the bad systems in your life to improve the process.
Pillar #4: Bringing massive impact
Consider how you can bring value and then consider income. Money is a byproduct of the value and service you give.
The more value-driven you are, the more money you make.
[06:34 – 14:04] The Beauty of Simplicity in Nurturing Winning Habits
Creating an effective system
It is all about keeping it simple. Complexity does not equate to effectiveness.
Your desire to become great is innate.
The science behind alignment in the mind
The Reticular Activating System acts like a filter in the brain. It brings your attention to what's pertinent to you.
Be mindful of the different approaches to viewing scenarios in your life. Recognize opportunities.
[14:05 – 18:02] Closing Segment  
Connect with Chris (links below) 
Visit his website, Linkedin, and more! 
Closing words 
Key Quote/s: 
"These limiting beliefs are created by us well, so what you have to do is you have to spot these limiting beliefs, look at which ones are empowering and which ones are disempowering. Now once you see them, then you start working on what you can do to take them out." – Christopher Dedeyan
 "Understand that money is a byproduct of the service and value you give. So the more value-driven you are, the more money will find you." – Christopher Dedeyan
How to Get Maximum Returns Through Intentionality with Christopher Dedeyan
"Successful people don't only set their intention once a year and call it a New Year's Resolution. They set it for every single activity." – Christopher Dedeyan
Welcome to another week of Tactical Leader! In today's episode, Christopher Dedeyan joins us to share his incredible story from struggling in school with a learning disability to becoming a keynote speaker and performance expert whose mission is to bring out the potential and gifts of others. We discuss daily self-mastery and how the key to getting the most out of every opportunity is by setting your intentions. Stay tuned!   
Christopher Dedeyan is a professional speaker and peak performance expert who helps entrepreneurs, leaders, and employees alike manage stress, increase productivity, and have more energy. He always gets his message across in a humoristic, charming, energetic, and passionate way. He developed his entrepreneurial skills and communication skills during the five years he built and ran his real estate brokerage company. During that time, Christopher noticed that he could help his colleagues with self-development by incorporating new rituals and habits in their lives that help them not only in their business but in their personal lives as well.
Diagnosed with dyslexia at the age of eight, he was faced with many failures along the way. Because of his relentless attitude of never giving up, the failures taught him how to succeed. He attributes a huge part of his success as an entrepreneur to the lessons he learned growing up in the schooling system as a dyslexic.
Christopher helps his coaching clients to become the best versions of themselves. He truly believes in self-development. He doesn't only talk the talk but he walks the walk with himself having eight coaches and mentors for all facets and aspects of life. These advisors help him and keep him accountable to become the best version of himself so he can ultimately serve others.
Christopher has spoken in front of thousands of people. In classrooms, universities, companies & professional associations as a keynote speaker. He has been featured in Le Devoir, Canal Vie's "La Belle Gang" & has worked with the Ministry of Education of Quebec for their policy on educational success.
[00:01 – 04:03] Opening Segment
If you have a platform and you want to create content that DELIVERS, go over to knightly.productions!
I introduce Christopher Dedeyan
Something we may not know about Christopher  
[04:04 – 16:23] Turning Setbacks into Success 
Diagnosed with dyslexia and overcoming the struggles of learning disabilities 
You are not alone 
Find systems that work for your abilities and disabilities 
Christopher's journey as an entrepreneur
Giving his first keynote speech as a successful dyslexic entrepreneur  
The defining moment when Christopher realized his purpose is to help others through communication by speaking and coaching
The key to overcoming limiting beliefs 
Doing small things every single day to reach a goal 
The compounding effects of self-mastery as a daily discipline
How to break down your goals 
Top-tier goals 
Mid-tier goals
Low-tier goals
[16:24 – 25:34] Build Momentum Throughout Your Day With Intentionality  
Have a structured day that is habit and ritual based
Christopher shares his morning routine
Successful people set intentions for every single activity 
How does intentionality affect us on a greater scale? 
If you want to get the maximum return for every opportunity, set an intention 
Intentionality allows you to pre-determine how you show up for the people and opportunities in your life  
[25:35 – 31:09] Closing Segment  
The legacy Christopher wants to leave:  
 To give value to people, bring out their potential and gifts and help them live in their greatness
Connect with Christopher (links below) 
Visit his website, Youtube, and more! 
Join us for Tactical Friday!
Key Quote/s: 
"The education system made me become an entrepreneur because I had no choice but to survive with my learning disabilities in the education system that we were given." – Christopher Dedeyan
"Once your day starts, all you're doing is you're putting out fires, from emails, to this, to that, to whatever the case is. Now, if you don't take time before the day starts and actually see what's the goal, your day is going to take over you. So if I set my intention, I know what's happening." – Christopher Dedeyan
"I truly believe that there isn't one single person that was put on this beautiful planet without getting endowed with a gift. It is your birthright and your duty to bring that gift to the forefront. If every single individual does that, as a society, we're going to go forward with more joy, life, happiness, respect, and empathy." – Christopher Dedeyan
Resources Mentioned: 
Connect with Christopher
Visit his website https://www.christopherdedeyan.com/.
Watch his content on Youtube www.youtube.com/christopherdedeyan.
Follow his Instagram @christopherdedeyan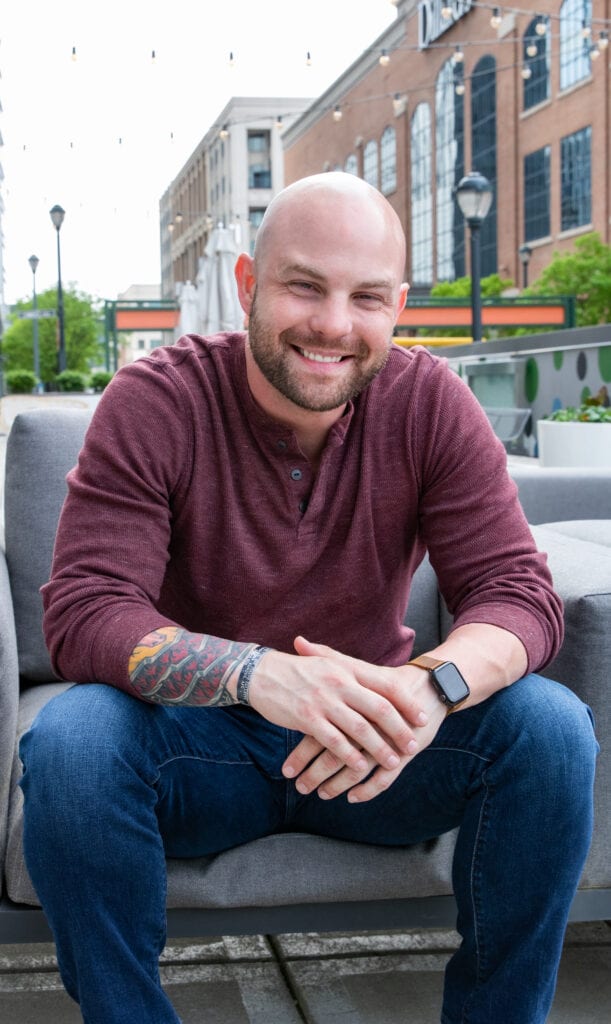 About the Host: Zack Knight
Zack sits down with CEO's and experts to share tactical knowledge of how to become a better leader and create a more effective, safe environment for your team. Zack offers consulting and podcast coaching and runs Knight Protection Services, LLC, a company that helps busy executives build a winning culture through safety and security.