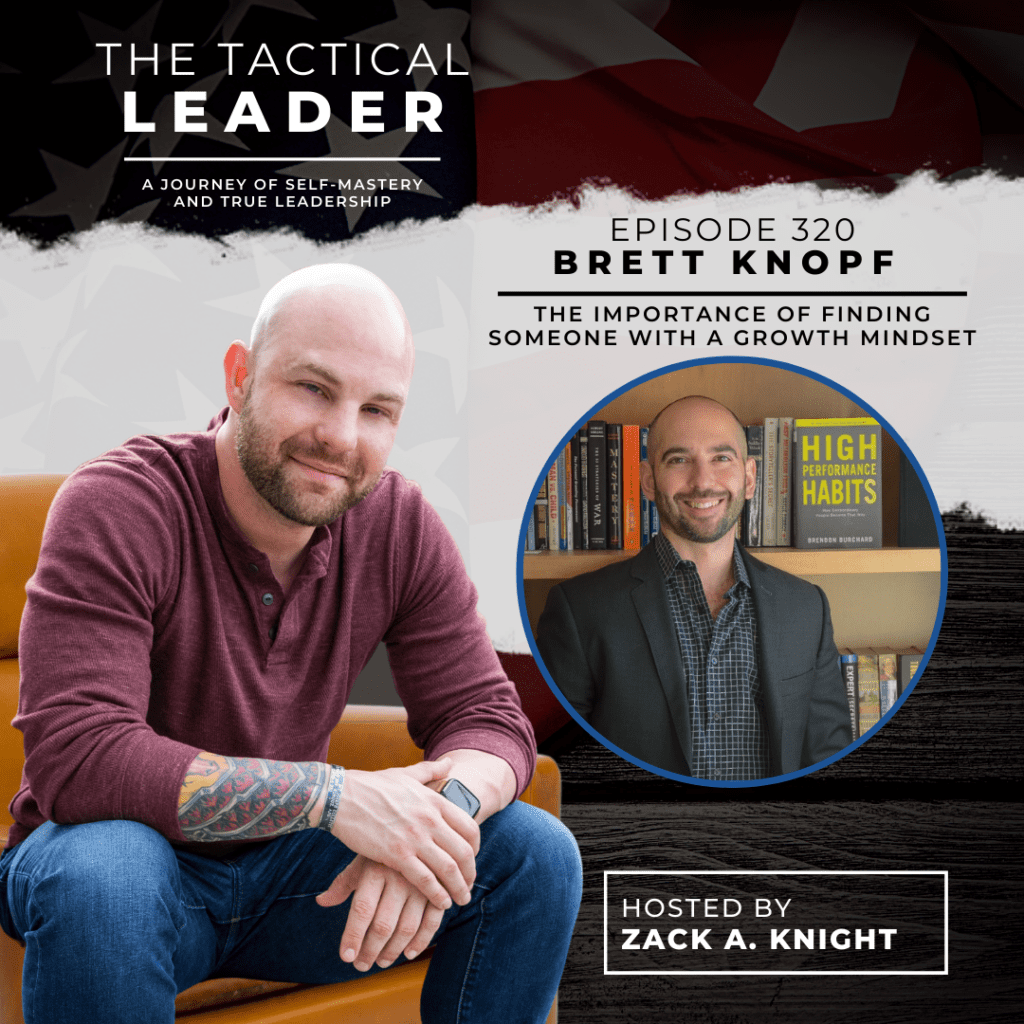 "Integrity to me is one of the top foundational skills that people need to have in order to have a happy and successful life and generate success in business." – Brett Knopf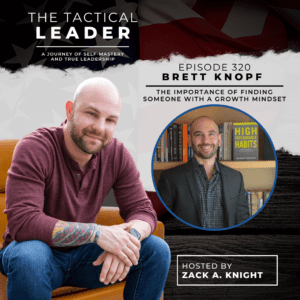 Monday's Interview with Brett Knopf
"I want to make sure that leaders understand that in order to grow your business, you've got to invest in the human capital end of the equation and genuinely care about the people and create fun and collaborative environments where people can speak freely and they can get better in all aspects of their life and as leaders we help facilitate that." – Brett Knopf
In today's episode, we welcome Brett Knopf, he is a high-performance coach with nearly two decades of leadership experience and a tremendous track record of helping people and organizations maximize their potential through customized coaching programs where progress is quantitatively measurable. Brett emphasizes the importance of having mutual goals and understanding each other's communication styles. He shares his website with resources on emotional intelligence, habit building, and principles of life and work. Brett also emphasizes the importance of consistency in learning, being open to new opportunities, and giving back to others. He discusses the importance of having a coach or mentor to help navigate difficult times.
[00:01 – 08:44] Who is Brett Knopf?
Zack

introduces his guest Brett Knopf
This book is for business leaders who want to learn about how to best communicate with people
This book for individuals who want to have habits in place to drive towards their goals
[08:44 – 21:33] Adapting Simple Habits and Principles 
Brett

says that the key to success is simple habits and principles that can be applied on a regular basis
The books he recommends are a great resource for learning these habits
He says that coaching and mentoring can help you level up and learn high-level achievers
He says that the understanding how to respond versus react
Reacting in a counterproductive manner
Reacting in business can kill relationships, brand, and career
Small business owners and leaders need to be aware of their style of communication
How it will resonate with their team members
If expectations are not met, a different discussion may need to take place
Being direct with yourself can help you find your voice
[21:34 – 38:49] The Importance of Finding Someone With a Growth Mindset
Brett

explains that there is nothing you can if someone has a fixed mindset

That Will is important in finding the right person to coach

Coach can ask questions about what actions have been taken before working with them to indicate growth

Identify someone with a growth mindset

He says that coaching people with a fixed mindset, may result to them being not successful

He recommends that journaling is a way to measure and reflect on what's happening in your life, and it can help you recognize different aspects of your business

It can be helpful to delegate tasks, but also to ask for help when you need it

Praising people can be a way to show appreciation and make them feel good

Leaders should invest in the human capital of their employees by creating a supportive environment
[32:34 – 40:35] Closing Segment
Brett

shares his insights on how to be more productive and a successful leader 

Connect with

Brett

(links below)

Join us for Tactical Friday!

Head over to

myvoicechallenge.com

to find out how you can discover your voice, claim your independence, and build that thriving business that you've always wanted!
Key Quotes:
 "Leadership positions need to understand that you are dealing with people and it's easy to say, leave your shit at the door but that's just not realistic. So, understanding your team members, what style of communication is going to resonate with them becomes really critical." – Brett Knopf
"If you're not willing to do the things that are going to level up yourself, your role, the organization, then on a long enough timeline, we're going to find people that will." – Brett Knopf
Connect with Brett
Learn more about Brett through his website: https://knopfknowssolutions.com, Instagram, and Facebook!
Did you love the value that we are putting out in the show? LEAVE A REVIEW and tell us what you think about the episode so we can continue on putting out great content just for you! Share this episode and help someone who wants to expand their leadership capacity or click here to listen to our previous episodes.
Tactical Leadership is brought to you by Knight Protection Services. A veteran-owned and operated company, with extensive experience in risk assessment and crime prevention. Find out more by visiting  https://knightprotectionllc.com/
If you want to learn how to build a better business check out my website at Beatacticalleader.com. You can connect with us on LinkedIn, Instagram, or join Our BATL Space and become part of the community.Brett
Tactical Friday with Brett Knopf
"Integrity to me is one of the top foundational skills that people need to have in order to have a happy and successful life and generate success in business." – Brett Knopf
In today's episode of Tactical Friday, Brett Knopf shares a couple of tips that we can apply ourselves and how we can work with him in the future that will make the most effective sales teams. He discusses how to identify our top salespeople and how to develop leadership skills for them. Brett discusses the importance of soft skills in building a successful team.
[00:01 – 01:48] Opening Segment
If you have a platform and you want to create content that DELIVERS, go over to

knightly.productions

!

For the first part of my interview with Brett, tune in to last Monday's episode
[01:49 – 10:59] Integrity is Important Is A Foundational Skill 
Brett talks about identifying what your top people are doing
What are they doing from a leadership perspective roles?
The organic leadership qualities that they need to posses
He discusses that one of the key things makes a good salesperson is empathy and interest in other people
Integrity is important and salespeople should never try to take advantage of their customers
[11:00 – 13:11] Closing Segment
Brett coaches a small group that are looking to level in mindset, time management, organization, sales, and leadership. He invites us to visit his website:

https://knopfknowssolutions.com

Connect with Brett (links below)

Head over to

myvoicechallenge.com

to find out how you can discover your voice, claim your independence, and build that thriving business that you've always wanted!
Key Quote:
"Identifying what your top people are doing and I don't mean top people strictly in terms of sales productivity, but what are they doing from a leadership perspective in their roles." – Brett Knopf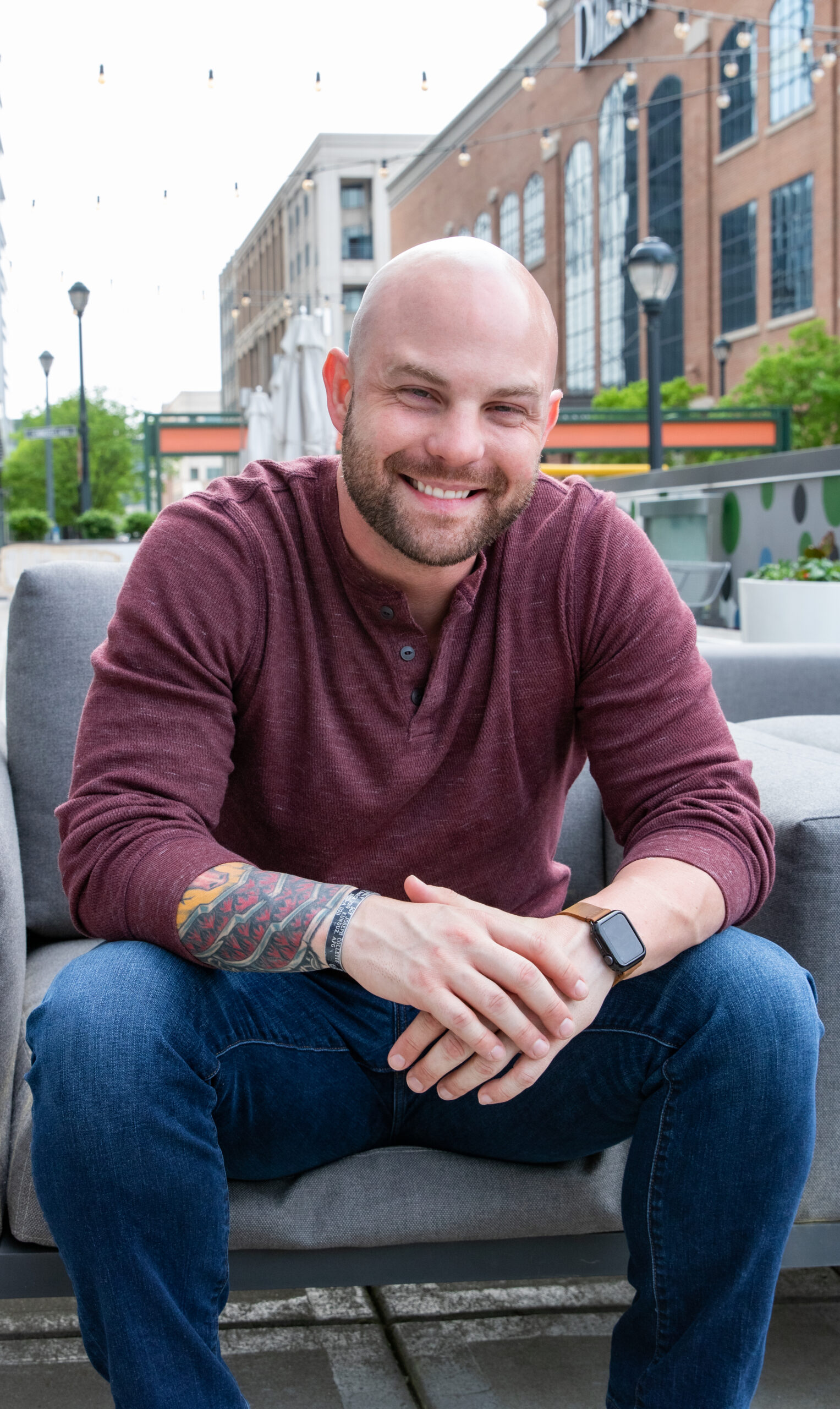 About the Host: Zack Knight
Zack sits down with CEO's and experts to share tactical knowledge of how to become a better leader and create a more effective, safe environment for your team. Zack offers consulting and podcast coaching and runs Knight Protection Services, LLC, a company that helps busy executives build a winning culture through safety and security.
Learn more about Zack here:
ABOUT