Clifford Starks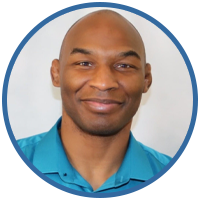 We are all capable of bringing heaven on earth. In today's week of Tactical Leadership, I welcome former UFC fighter Clifford Starks to share with us his mission of bringing out the best in other people. As a self-mastery coach, he will talk about how his athleticism has helped people be at their optimal performance state and spreading that through a ripple effect.
Tactical Friday: The Power of Six with Clifford Starks
In today's episode of Tactical Friday, I welcome back self-development coach and former UFC fighter Clifford Starks to walk us through his power of six system. His six step-by-step program covers everything from achieving clarity on our goals to being consistent in our everyday lives. These steps are definitely well nuanced and well balanced to cover everything that it takes to have personal development. Let's jump right in and see how we can be a fighter in self-growth as well!
[00:01 – 1:02] Opening Segment
I welcome back Clifford to the show
[1:03 – 10:17] Six Module Step-by-Step Program
Being certain, clear, and committed
Clarity being achieved by the right questions
Having an effective plan and system
Passionate action
Action that knows where it's going and where it's attacking
Energy that moves forward
Fully loving the experience
Unshakeable faith
Believing the goal and the process
Taking the foundation of responsibility
What you can and can't control
Being in full alignment
Consistently showing your best and having fun
[10:18 – 12:28] Closing Segment
See links below to connect with Clifford Starks
Final words
Tweetable Quotes:
"If you're certain of yourself, then you have a chance. And if you're clear on where you're looking to go, then you have a chance. And if you're committed to the process, then you have a chance." – Clifford Starks
"To get clarity, sometimes we just need the right questions asked to us to pull out answers we didn't know we even had." – Clifford Starks "Tough times come but tough people last." – Clifford Starks
You can connect with Clifford by joining his Facebook group Awaken the Greatness Within or you can directly message him at his profile.
From The Octagon Ring to The Whole World with Clifford Starks
[00:01 – 6:26] Opening Segment
I introduce Clifford to the show
Clifford shares his background and what being an athlete has done for him
Journey from being a college wrestler to being a UFC fighter
Clifford's mindset upon entering the octagon
Go in knowing that you're a badass
[6:27 – 10:36] The Badass Entrepreneur and the Power of Six
Putting in the reps
Knowing where you're strong and where you're weak
Getting your mind and body right
Clifford talks about the importance of maintaining physical health
The power of six system being geared to everyone aiming for personal development
[10:37 – 19:06] Doubling Down the Characteristics
Pushing people to their "enough is enough"
Listening to your gut voice and telling people what they need to hear
Clifford talks about the blindspots of top performers
Confidence vs. competence
Death of a relative as
Clifford's turning point to live fully 
[19:07 – 23:05] Closing Segment
What's the legacy that you want to leave to the world?
Helping 1 billion people
Connect with Clifford with the links below
Final words
Tweetable Quotes: 
"Be as aware as you possibly can on your journey and do as much as you can." -Clifford Starks
"What I loved about having my athletic background is you never know what's going to happen when you step inside of a cage, and honestly, I think people are always stepping inside of their cage." – Clifford Starks
"People sometimes are afraid to give their all because they know they're going to fail. You're supposed to fail! But you get better the more misses you get." Clifford Starks
You can connect with Clifford by joining his Facebook group Awaken the Greatness Within or you can directly message him on his Facebook profile. 
Like what you heard?
Did you love the value that we are putting out in the show? LEAVE A REVIEW and tell us what you think about the episode so we can continue on putting out great content just for you! Share this episode and help someone who wants to expand their leadership capacity or click here to listen to our previous episodes.
• Join the BATL Space Facebook group
• Book a Discovery Call
About the Host: Zack Knight
Zack sits down with CEO's and experts to share tactical knowledge of how to become a better leader and create a more effective, safe environment for your team.  Zack offers consulting and podcast coaching and runs Knight Protection Services, LLC, a company that helps busy executives build a winning culture through safety and security.