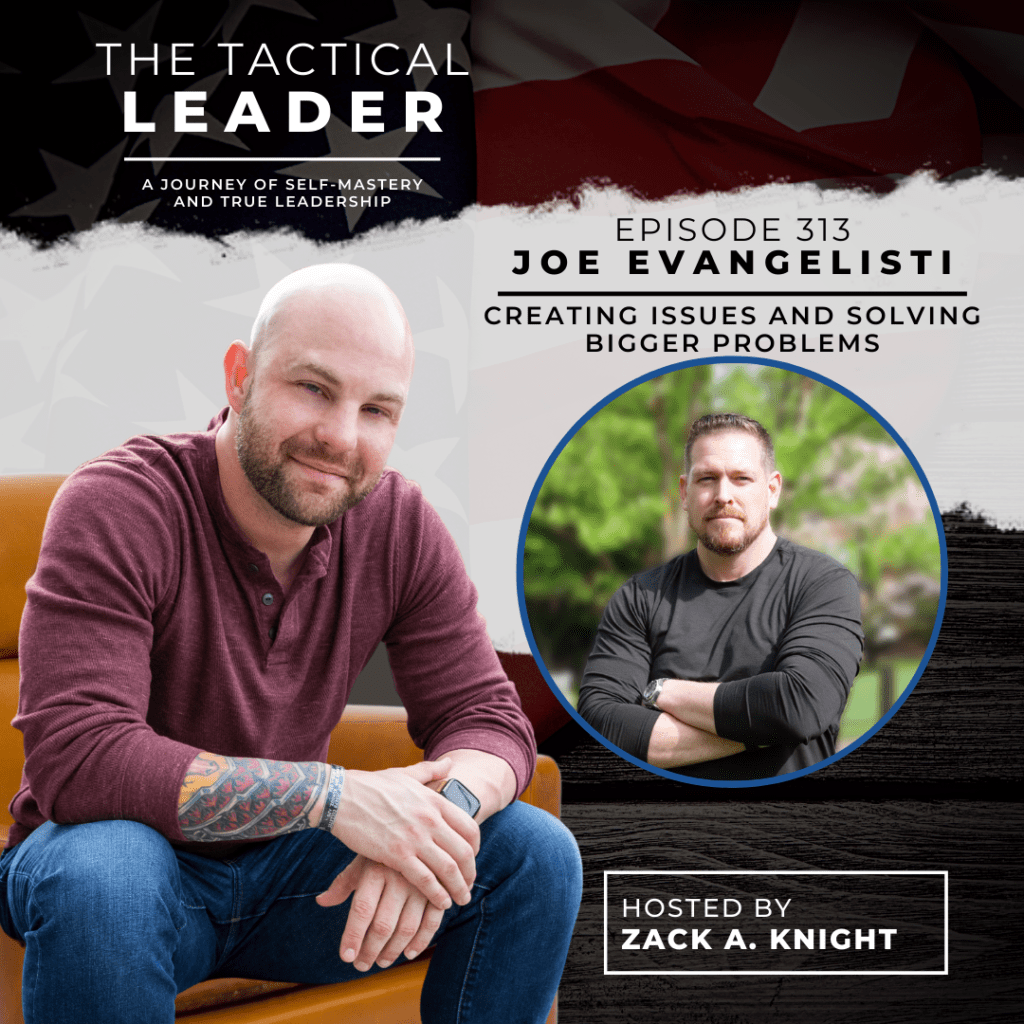 "
If you can become a problem solver, the bigger problems, the more money you're going to make And that's true inside the company, outside the company, as an owner, so the bigger problems I solve, the more money I make.
" –
Joe Evangelisti
In today's episode, Joe Evangelisti talks about the importance of leaving a legacy. Joe is the host of The Legacy Blueprint podcast and a high-performance coach. Joe shares his story of how he went from being a successful military operator to owning his own business. Joe teaches his listeners how to be successful through technology and leaves them with some great advice on how to create a legacy that will last long after we're gone. 
Listen in if you're looking for inspiration and create your own legacy with Joe Evangelisti!
[00:01 – 08:31] Who is Joe Evangelisti?
If you have a platform and you want to create content that DELIVERS, go over to

knightly.productions

!

Joe Evangelisti shares how he grew up being inspired by his dad's construction company

How Joe ended up becoming a builder in the US Navy

Become a problem solver that solves bigger problems

Do whatever it takes to make things happen
[08:32 – 15:42] Emphasis on the Value of Your Time
Applying the

Blue Ocean Strategy

Starting off as a storage syndicate evolving into working in collaboration with contractors

The value of a mastermind to have a like-minded mission

The value of coaches, mentors, and people in the matermind

Putting emphasis on the value of time that you invest in yourself
[15:43- 20:56 ] Going Out and Creating Issues and Solving Bigger Problems
Joe's initial job in the defense intelligence agency

Identify who you are to combat "Imposter Syndrome"

Working on your limiting beliefs

Creating issues and solving bigger problems
[20:57 – 27:48] Be Comfortable With Your Superpower
Create a proper business culture

Joe shares his "Superman Story"

Getting comfortable with your super power"

Find out who you are in the world
[27:49 – 34:55] Closing Segment
Joe invites us to listen to his podcast –

The Legacy Podcast

Connect with Joe (links below) 

Join us for Tactical Friday!

Head over to

myvoicechallenge.com

to find out how you can discover your voice, claim your independence, and build that thriving business that you've always wanted!
Key Quotes: 
"I never did get lost in that shuffle of what do I do next but that being said, I've helped a lot of people who have and it is identifying on who you are." – Joe Evangelisti
"Teach them about the value of time commitment and taking care of your family becayse being a good husband, being a good wife, being a good father or mother, and really the by-product is you get better."  – Joe Evangelisti
"Learn how to build a culture and to create opportunity to build a team that I love to be around." – Joe Evangelisti
"Our goal is every person that joins that group does a deal with 6 months, whether they have zero knowledge or has knowledge, but it's about making sure that we're doing business with people we want to do business with and they're willing to invest a little bit of money in themselves and then they're willing to go take the action." – Joe Evangelisti
In this episode of Tactical Friday, Joe Evangelisti discusses how the Storage Syndicate is designed for new and experienced real estate investors, developers, and accredited investors. The Storage Syndicate provides a training program that teaches participants how to find and invest in off-market storage properties.  He talks about how his Mastermind is designed for people at all level of knowledge, it provides live training every week where you can ask questions and learn from other members.
Listen in and learn how to locate, evaluate, and close deals in the self-storage industry!
[00:01 – 01:25] Opening Segment
If you have a platform and you want to create content that DELIVERS, go over to

knightly.productions

!

For the first part of my interview with Joe, tune in to last Monday's episode
[01:26 – 04:25] The Storage Syndicate provides knowledge for both Inexperienced and Experienced Investors 
Joe shares that the "Storage Syndicate" is designed for four different types of people:

Inexperienced in real estate

Developers

Investors

Accredited Investors

The Storage Syndicate offers a certified field agent training program that helps build long-term wealth

Successful Storage Syndicate members have closed deals worth millions of dollars
[04:26 – 10:09] Finding Deals and Creating Relationships in the Real Estate Industry
The Mastermind provides entrepreneurs with access to a library of knowledge that can help them find deals and create relationships in the real estate industry

Joe tells us that his program is designed for entrepreneurs who are transitioning from corporate life into entrepreneurship

The Storage Syndicate offers a way for people to invest in real estate and development projects.
[10:10 – 10:53] Closing Segment
Connect with Joe (links below)

Head over to

myvoicechallenge.com

to find out how you can discover your voice, claim your independence, and build that thriving business that you've always wanted!
Key Quote:
"The Storage Syndicate is a true syndicate. Everybody is working together to make a common good to build more deals, help more deals, create more jobs and expand the industry." – Joe Marcoux
Connect with Joe
Learn more about Joe through his website and visit Instagram. 
Did you love the value that we are putting out in the show? LEAVE A REVIEW and tell us what you think about the episode so we can continue on putting out great content just for you! Share this episode and help someone who wants to expand their leadership capacity or click here to listen to our previous episodes.
Tactical Leadership is brought to you by Knight Protection Services. A veteran-owned and operated company, with extensive experience in risk assessment and crime prevention. Find out more by visiting  https://knightprotectionllc.com/
If you want to learn how to build a better business check out my website at Beatacticalleader.com. You can connect with us on LinkedIn, Instagram, or join Our BATL Space and become part of the community.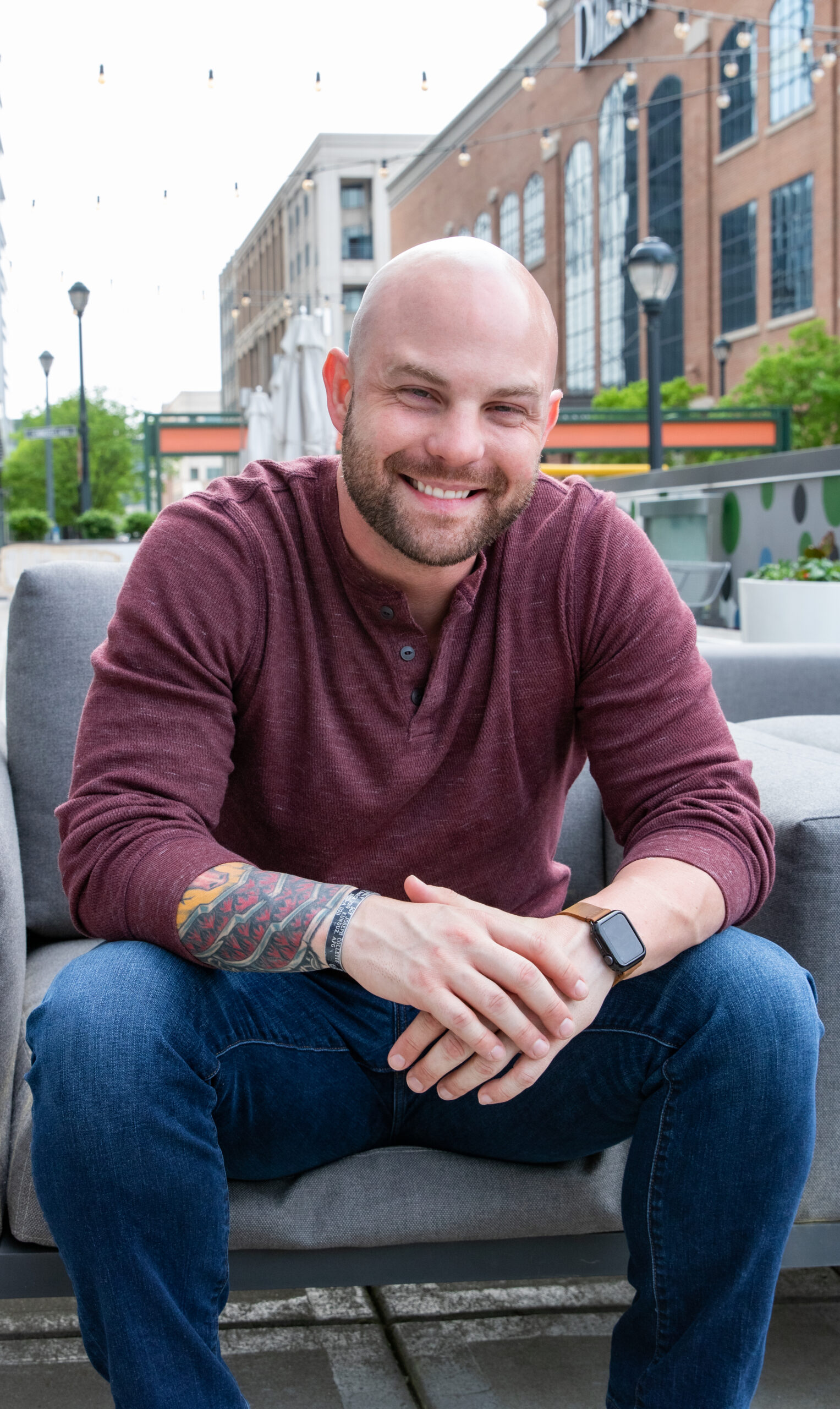 About the Host: Zack Knight
Zack sits down with CEO's and experts to share tactical knowledge of how to become a better leader and create a more effective, safe environment for your team. Zack offers consulting and podcast coaching and runs Knight Protection Services, LLC, a company that helps busy executives build a winning culture through safety and security.