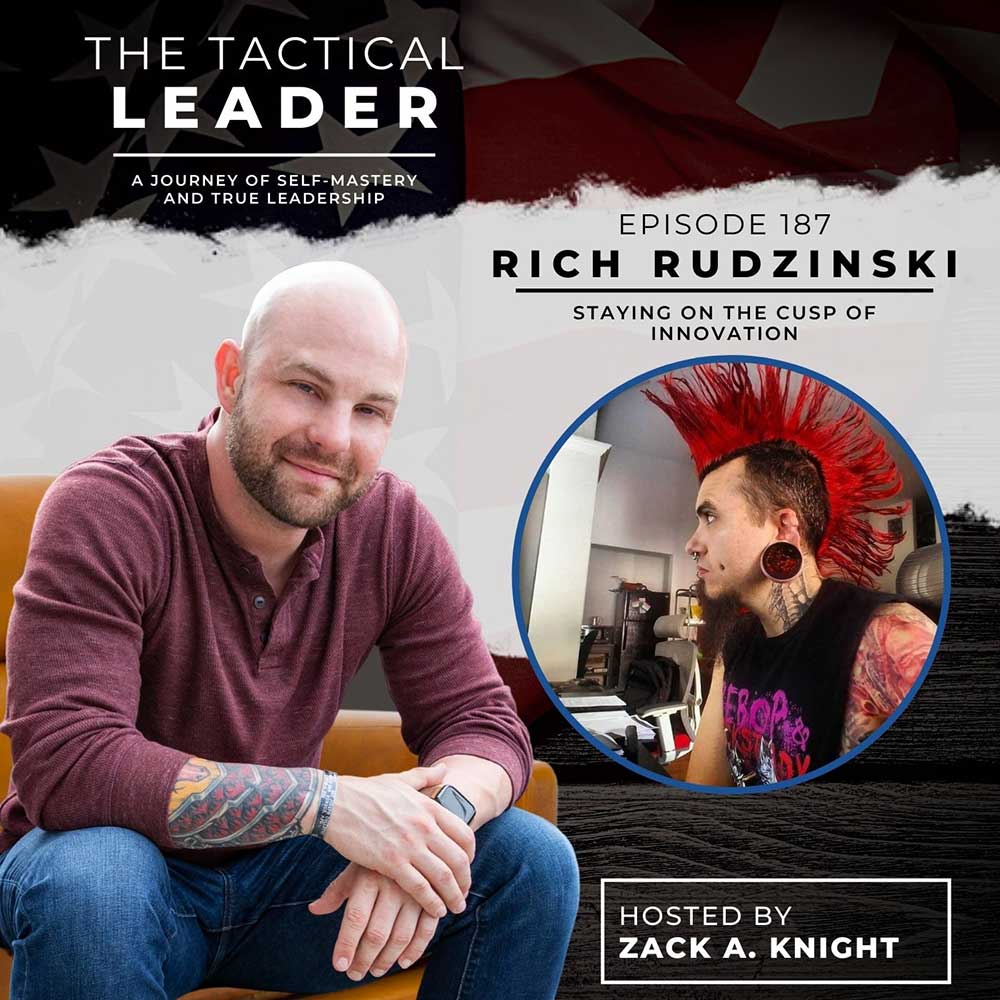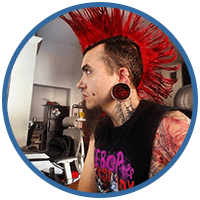 Tactical Friday: Scale Your Business Using Custom Tech with Rich Rudzinski
Sometimes the systems businesses have in place weren't put there intentionally. Instead, a quick but inefficient solution at the time starts to scale as a company grows. And then it scales out of control. But imagine having technology and software that provides key solutions you need? Welcome back to Tactical Friday! l welcome back Rich Rudzinski to give us some insights into creating better efficiency, and helping those that might be a little bit scared to actually implementing some technology into their organization
[00:01 – 06:59]
Why Business Owners Should Be More Open to Using Tech to Grow 
I welcome Rich Rudzinski back to the show
What would you say to someone who wants to make their work flow more efficient?   
Most small businesses are afraid of the cost of using tech It's not complicated to set up It saves you time and money 
The biggest cost for business owners is their staffing cost  
As a company grows quick but inefficient solutions start to grow with it
[07:00 – 09:27]
Having a Culture That Allows Feedback and Growth  
Entrepreneurship 101: Stop working in your business, start working on it
Make sure your business culture is one that allows your organization the space to improve and bring better solutions to the table   
[09:27 – 00:00]
Custom Technology That Provides the Solutions YOU Need
Check out https://tragic.media/ho
Connect with Rich if have thoughts, or are running into problems with your business (links below)
Final words 
Tweetable Quotes:   
"Technology can start small and grow. And then as it continues to empower your business, you can invest in that and grow it further." – Rich Rudzinski  
"I think what happens is, a lot of times as a company grows, these processes and inefficiencies just creep up, because that's just the way the problem was solved. It wasn't necessarily thought through what was the best solution. It was more like, 'Oh, well, this is how we can solve this.' And then that starts to scale, and then it scales out of control."  – Rich Rudzinski
"The technology is out there. It's there to empower and help you create efficiency, create processes, create better services." – Rich Rudzinski
Connect with Rich on LinkedIn 
Visit Tragic Media at https://tragic.media/home
Staying on the Cusp of Innovation with Rich Rudzinski
Welcome to another week of Tactical Leadership! In today's episode, I welcome Rich Rudzinski as we talk about how he's created an unapologetically bold platform with Tragic Media to serve small and large businesses' technology needs.  Rich Rudzinski always had an entrepreneurial spirit, a creative mind, and a desire to succeed at everything he did.
At UCSD he entered college to be a computer engineer but changed majors to ICAM, a new media and arts degree UCSD made up that let him build a curriculum around art, music, and programming. After college, he shifted his focus from music to tech.
Rich hit a point of stagnation around the 2008 recession, and after not being able to find a suitable position he embarked out on his own, he realized a need in the industry for a high-end development team to help these other agencies deliver on their complex client projects. And so he started Tragic.
Tragic was initially focused as a white-label resource for other agencies, helping to build projects for national clients like GM, Lego, Poly, and Pixar. After a few years, they realized that they could bring our expertise to benefit entrepreneurs, startups, and growing businesses looking to take advantage of the latest technologies and build cutting-edge software.  Over the years, Tragic also had several other entrepreneurial endeavors serving as a CTO, Technical Advisor, as well as building their own software products at Tragic.
Rich is passionate about helping businesses create new user experiences using the latest technologies, and sharing my knowledge of building and scaling software and technical teams.
[00:01 – 07:21]
Opening Segment
If you have a platform and want content that DELIVERS, go over to knightly.productions!
I introduce Rich Rudzinski to the show
Starting tragic media in order to save companies from technology tragedies
A punk rock entrepreneur, Rich brings a lot of passion and vibrancy to all the different things he does. Rich loves helping nontechnical people understand technology
How Rich cultivated the creativity of being different, and utilizes it in the business
Unapologetically bold, both with their brand and their approach Rich's advice for how people can be unapologetic and bold in their business
[07:22 – 16:24]
Staying Ahead of the Game
How Tragic stays on the cusp of innovation
Always learning from failure
Sorting through new technology
Innovation
How Rich stays innovative and shows up available for a new opportunity
Keeping the motivation to continue to learn
In any great shift or social change, there's always a lot of great opportunities
[16:25 – 26:05]
Working Remotely
How to maintain a good culture in a remote environment
Trust Rapport
Check and balance
You have to be an engaged leader
Resources Rich used for guidance and learning
Trial by fire
Joined a CEO Group
Surround yourself with people on a higher level than you
[26:06 – 29:53]
Closing Segment
What is the legacy you're wanting to leave in the world?
To bring art and tech together
See links below to get in touch with Rich
Final words
Key Quotes:
"We're just unapologetically bold, both with our brand and with our approach, we really focus to not just sell people a solution, but really understand what their problems are, and use the latest technologies to give them a really sound infrastructure to scale to the future." – Rich Rudzinski
"In any great shift or social change, there's always a lot of great opportunities." – Rich Rudzinski
Connect with Rich on LinkedIn and visit Tragic Media's website: https://tragic.media/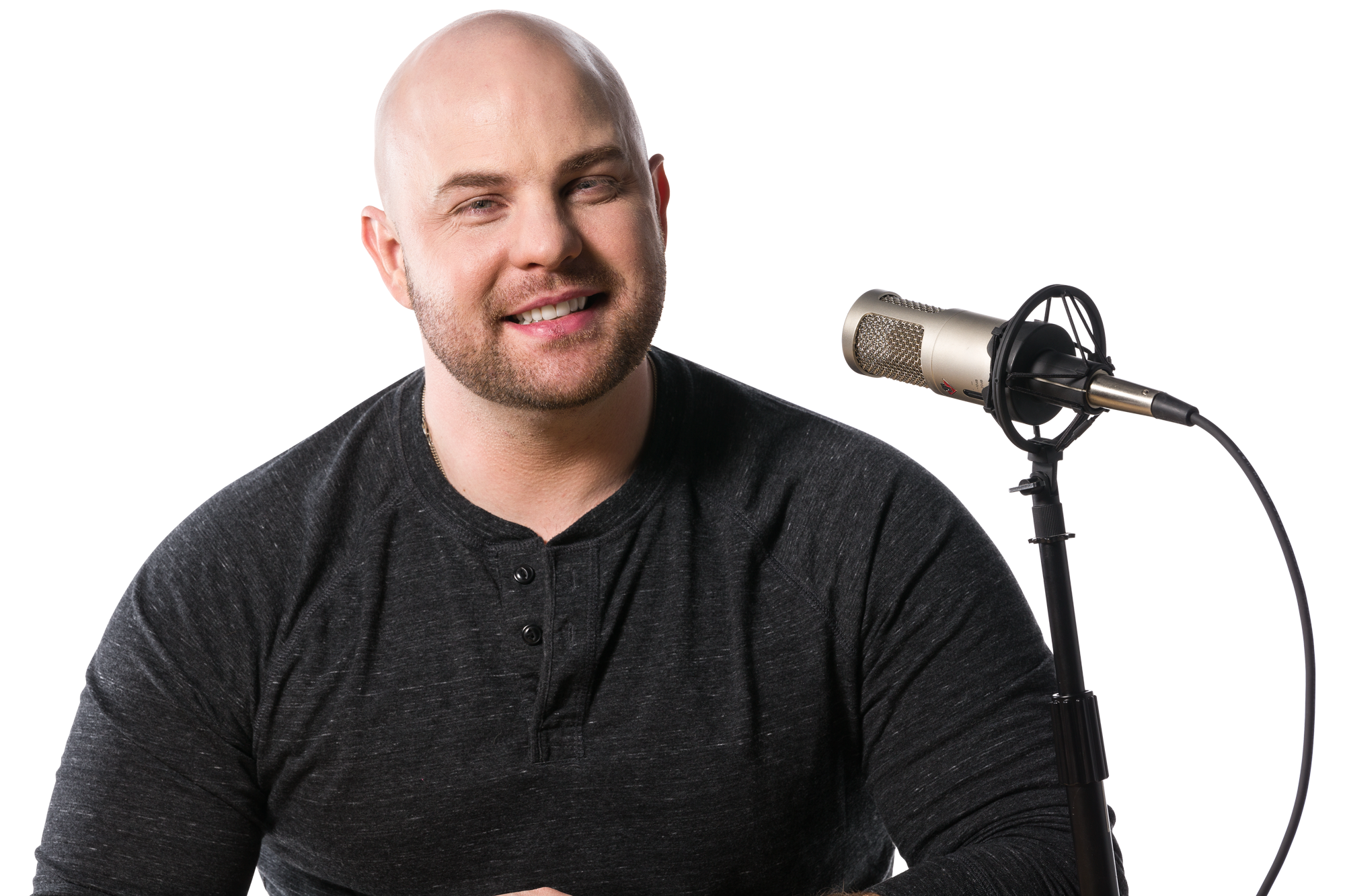 About the Host: Zack Knight
Zack sits down with CEO's and experts to share tactical knowledge of how to become a better leader and create a more effective, safe environment for your team. Zack offers consulting and podcast coaching and runs Knight Protection Services, LLC, a company that helps busy executives build a winning culture through safety and security.