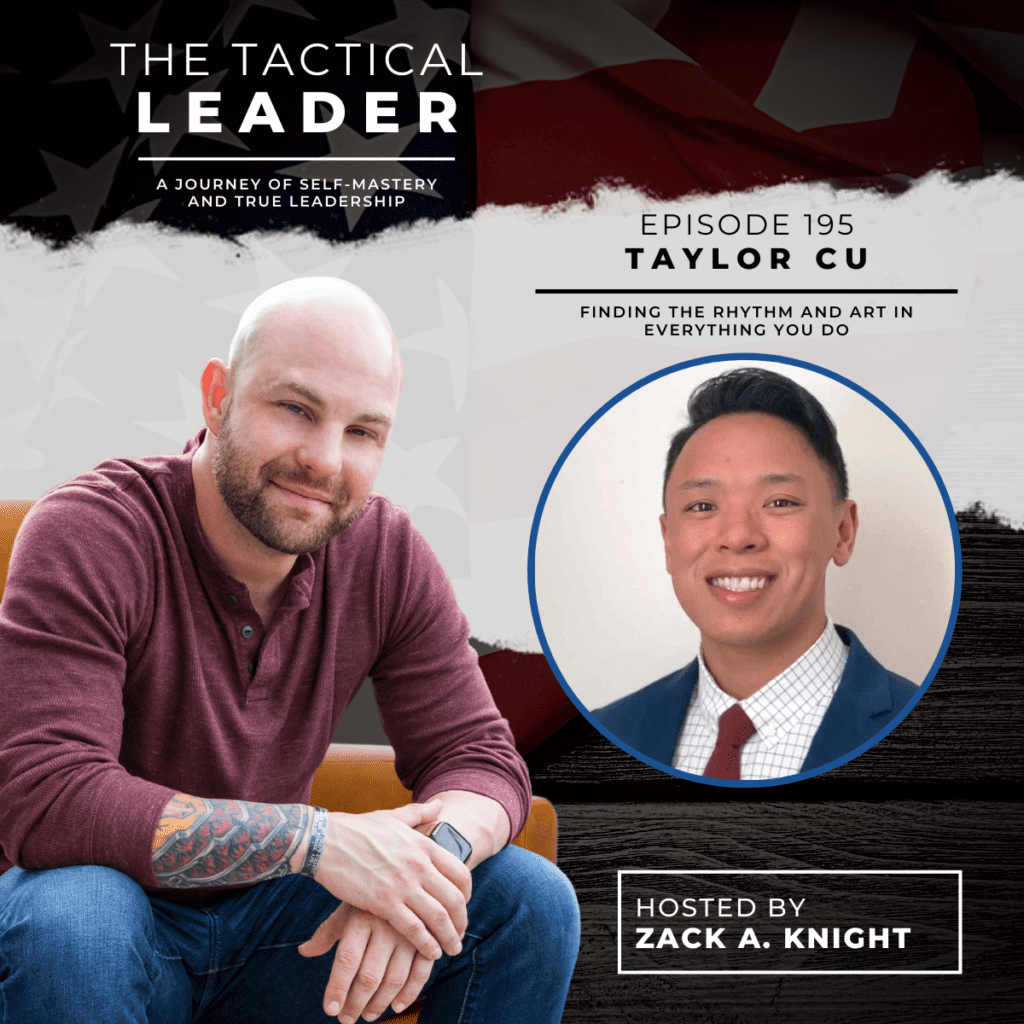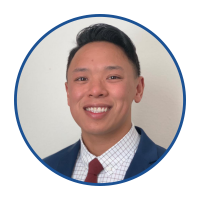 Tactical Friday: Mastering the Evolving Art of Communication with Taylor Cu
"I grew up on social media, and we've kind of lost the art of communication. We've kind of lost the ability to develop rapport and relationships in person because it's something that's not practiced anymore." – Zack Knight 
Welcome back to Tactical Friday! I welcome Taylor Cu back to share some amazing resources and tips on how he stayed motivated throughout his journey.  
[00:01 – 01:18] Welcoming Taylor Back   
If you have a platform and want content that DELIVERS, go over to knightly.productions!
If you haven't listened to last Monday's episode, go back and listen!
[01:19 – 08:01] What Resources Do You Recommend for People's Success Journeys 
Atomic Habits by James Clear 
Getting better 1% every day 
Control your environment 
Pitch anything by Oren Klaff
Building trust first and then pitching an idea or message 
Never Split the Difference by Christopher Voss
Listening and practicing different techniques in order to figure out what that other person is thinking
[08:02 – 13:43] The Art of Communication  
Communication is an ever-evolving art. As technology and social media continues to change so will communication 
Learning to master the unspoken and unwritten dynamics and nuances of communication
Taylor talks about the language of Instagram 
Social media is a huge value-add in communication if you know how to use it properly
[13:44 – 15:15] Closing Segment 
Connect with Taylor (links below) 
Final words
Key Quote/s: 
"Communication has changed in so many different ways that trying to communicate via social media is just extremely different in trying to get your message across. Your tone, how you deliver it, and your pathway to that message, it makes a huge point." – Taylor Cu 
"It's one of those things that it's not just about self-development in the professional space, it's about self-development in the internal space as you create better communication and create better ideas with getting your message and receiving a message from someone." – Zack Knight 
Resources Mentioned:
Finding the Rhythm and Art in Everything You Do with Taylor Cu
"Be able to have that transparency and vulnerability to ask that question, regardless of whether it's dumb or not." – Taylor Cu
Welcome to another week of Tactical Leader! In today's episode, I welcome Taylor Cu to talk about his real estate journey and how he has built multi-family wealth.
Taylor Cu went to college for mechanical engineering and was hustling to be a professional hip-hop dancer on the side. He was able to land his first gig on Jimmy Kimmel Live and got burned by the choreographer and never ended up getting paid. Combining this with his experience in working in the construction industry, he realized that relying on someone or a high-paying job wasn't going to help him achieve his goal of achieving generational wealth for his family. He found Multifamily Real Estate to be a strong and efficient vehicle to become financially free. He quickly realized that similar to dance, there is an art and a process in everything that we do. 
Now at age 26, Taylor is on his journey to go from the Hip Hop Dancing Engineer to Multifamily Real Estate Investor. As the host of the Multifamily Artists Podcast, he is on a mission to learn from multifamily family real estate investors to find out how they found their rhythm and created their own sound investments to build generational wealth for his family legacy.
[00:01 – 11:02] Opening Segment
If you have a platform and want content that DELIVERS, go over to knightly.productions!
I introduce Taylor to the show 
Taylor's diverse background
The opportunity that he thought would be the door opener to creating a dance career actually became the catalyst for his financial independence journey 
Transitioning from engineering to Hip Hop to Multi-Family
Growing up with a balance of a traditional Filipino mindset and an entrepreneurial mindset 
Being intrigued about a future in dance and chasing curiosity 
[11:03 – 14:52] Staying Motivated To Succeed     
Knowing and having your 'WHY'
Having a balance of curiosity and chasing it and also loving to work and having a good work ethic 
Taylor's Filipino background and where his work ethic came from
[14:53 – 15:30] Resources and Ways Taylor Stays Learning 
Youtube
Learning how to dance from Youtube
Learning and teaching multi-family and real estate 
Learning from people and their examples
Asking questions and getting feedback 
In order to gain knowledge, you don't want to just ask a generalized question, you want to ask a specific question for a specific end
Communication is continuously evolving 
We don't want to ask "stupid" questions 
Having the transparency and vulnerability to ask questions 
Show you're willing to learn 
Control your environment and surrounding yourself with the right people
[23:13 – 26:30] What Taylor is Learning Now  
Learning everything about putting deals together
On Taylor's learning journey and his podcast: The Multifamily Artists Podcast
[26:31 – 28:50] Closing Segment 
Connect with Taylor Cu! (links below) 
Catch him this Friday, on Tactical Friday  
Key Quote/s: 
"Most motivation, in my opinion, comes and goes, and I feel like to be motivated all the time and go at 200% is extremely difficult." – Taylor Cu 
"As long as I had that work ethic, I could be moving towards anything that I wanted, whether I was unmotivated or motivated. It really just taught me to dig, to continue, and to push forward." – Taylor Cu
Connect with Taylor 
Instagram: Taylor_cu
Facebook: /taylor.cu
LinkedIn: Taylor Cu
Visit https://.www.Inrhythmmultifamily.com and check out Taylor's Podcast, and more resources!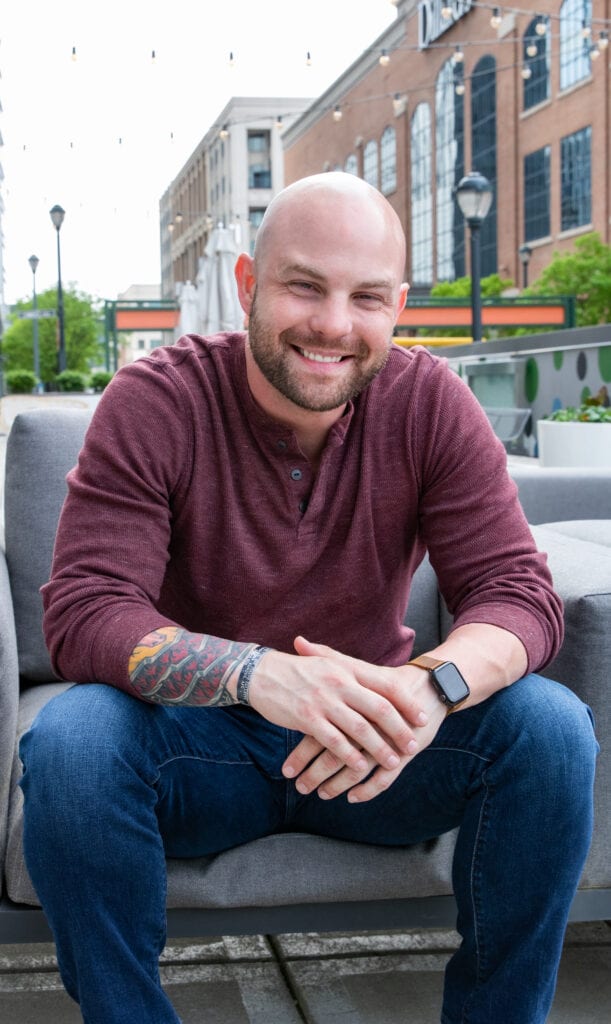 About the Host: Zack Knight
Zack sits down with CEO's and experts to share tactical knowledge of how to become a better leader and create a more effective, safe environment for your team. Zack offers consulting and podcast coaching and runs Knight Protection Services, LLC, a company that helps busy executives build a winning culture through safety and security.