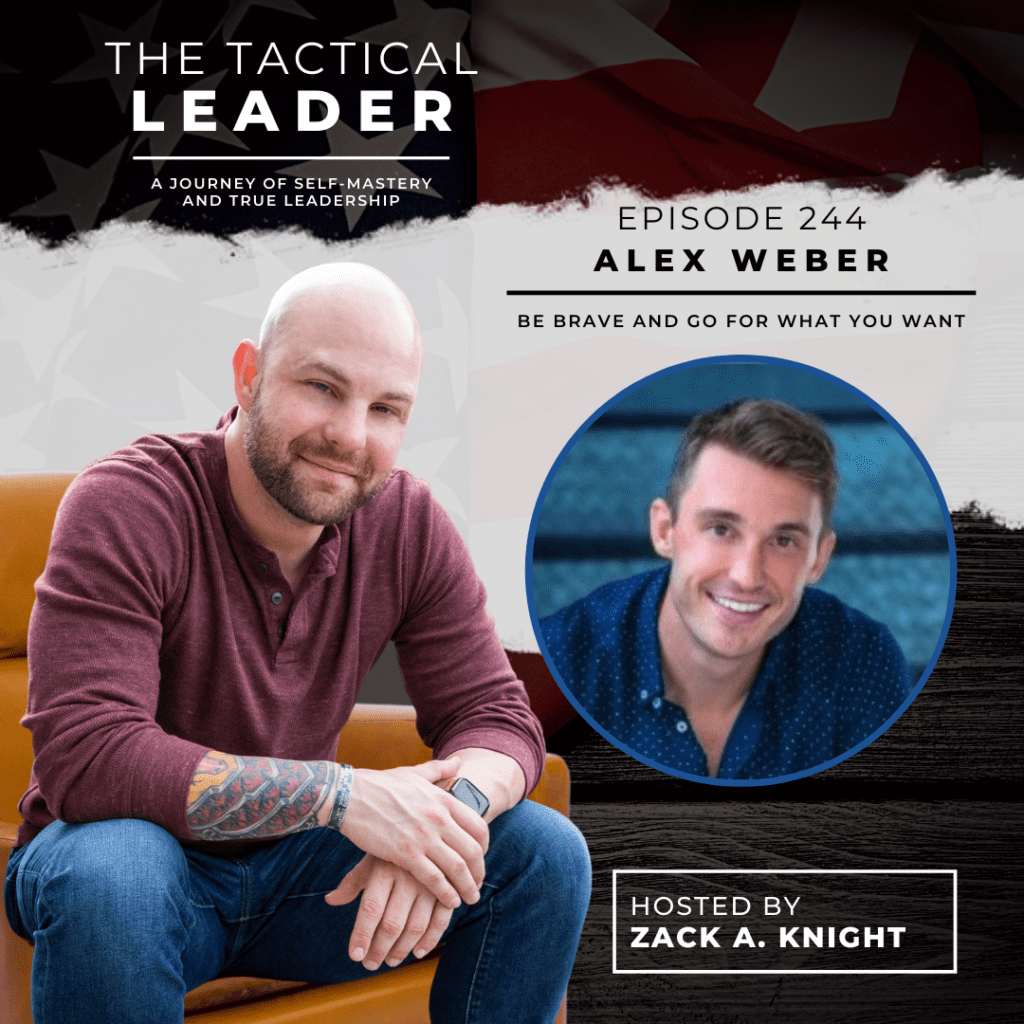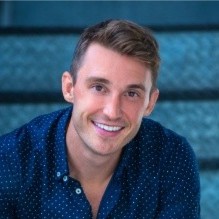 Tactical Friday: In Becoming the Man You Admire with Alex Weber
"I started making a list of men that I admire – my grandpa, men that I've known in the world, some are friends, some are colleagues, somebody I didn't know really, but I just admire them. And I go, that's it. I want to be on this list. I want to be a man that I admire." – Alex Weber 
Welcome to this episode of Tactical Friday! In today's episode, I welcome Alex Weber back to share his mission and perspectives in manhood, the mindset it takes to become the best version of ourselves, and what it takes to be a man.
[00:01 – 00:39] Opening Segment
If you have a platform and you want to create content that DELIVERS, go over to knightly.productions!
For the first part of my interview with Alex, tune in to last Monday's episode 
[00:40 – 10:20] On the Journey to be the Best Version of Ourselves
What it takes to be a man
It is about being on top of your game and the willingness to sacrifice in the name of the greater good.
Becoming someone you admire
Becoming the best version of yourself
Losing your identity as you lose the uniform
Recognize the connection and camaraderie through supportive communities.
[10:21 – 12:25] Closing Segment  
Connect with Alex (links below) 
Visit his website, Linkedin, and more! 
Closing words 
Key Quote: 
"There's 1,000,001 different ways to be a man in 2021 heading in 2022. But myself and the community that we're building, we're planting a flag and saying, This is the man that we want to be. And if it's not for you, best wishes, take care, all the love, but if it is for you, come on in." – Alex Weber 
Be Brave and Go For What You Want with Alex Weber
"We can do things, even if we fail at it, suck at it. People judge us. Our internal judgment is going up and saying 'Stop. Back away. We don't really want this.' even though we do…So that begins with bravery to be honest and simply said, 'You know what? I want this.'." – Alex Weber 
Welcome to another week of Tactical Leader! In today's episode, Alex Weber talks about the concept of brave honesty – sometimes in life, we tend to let judgments cloud our heads and hinder us from going for what we want. It takes courage to objectively analyze the situation and finally let go of false identity to pivot.
Alex Weber is an International Speaker, Award-Winning Entertainer, and American Ninja Warrior positively inspiring millions to achieve breakthrough success! In addition to being an in-demand keynote speaker, an award-winning host, and competing alongside elite athletes on American Ninja Warrior, Alex has been awarded US Lacrosse Coach of the Year honors, holds a World Record, and competed in the World Championships of lacrosse finishing as a Top Scorer in the world. But he also knows what it feels like to hit setbacks, self-doubt, pressures, uncertainty, and failures — and overcome them.  It's his sincere understanding of peak performance and peak challenges, mixed with unforgettable stories and actionable strategies that makes Alex connect so well with audiences. Alex knows what it takes to summon the best of ourselves in the moments we need it most.  For ourselves, and for the people who need us to lead the way forward. With his contagious energy and passion, Alex shares his game-changing secrets to record-breaking success, and will be the human shot of espresso to make your audience come alive!
[00:01 – 07:26] Opening Segment
If you have a platform and you want to create content that DELIVERS, go over to knightly.productions!
Who is Alex Weber? 
Loving one's purpose and acting upon your calling
The need to succeed in spite of being on the verge of failing
[07:27 – 13:00] The Concept of Brave Honesty: Going For What You Want
Values from athletics to business
The way to start is by defining and understanding the challenges.
Judgment hinders us from going for what we want. Be brave and acknowledge that you want what you want, so go for it!
Goals deemed to be unrealistic
It takes brave honesty and objectivity to recognize what's working or what's not.
[13:01 – 30:25] Capitalizing the Power to Analyze and Adapt
The starting point of mindful leadership
The skill is understanding people and showing care to those around you.
Ask yourself: What exactly do you want to happen?
The baseline principle is the same no matter the industry
Peak performers and achievement
It is not only about having willpower but having your mind set on something else you are more excited about.
We are what we do most often. Be mindful as the dial increases.
Capitalize your adaptability
Change doesn't have to be massive. It could be about small things day today.
[30:26 – 33:10] Closing Segment  
The legacy Alex wants to create:
Employ brave honesty and follow your fire.
Connect with Alex (links below) 
Visit his website, Linkedin, and more! 
Join us for Tactical Friday!
Key Quotes: 
"The recipe starts with, you got to just show up. And that's not easy to do, but you got to show up in the deep end." – Alex Weber 
"For long term success, what I've found is you need to have something else that you are more excited about." – Alex Weber 
Connect with Alex
Visit his website at https://www.imalexweber.com/. Check out his book Fail Proof: Become the Unstoppable You!
Resources Mentioned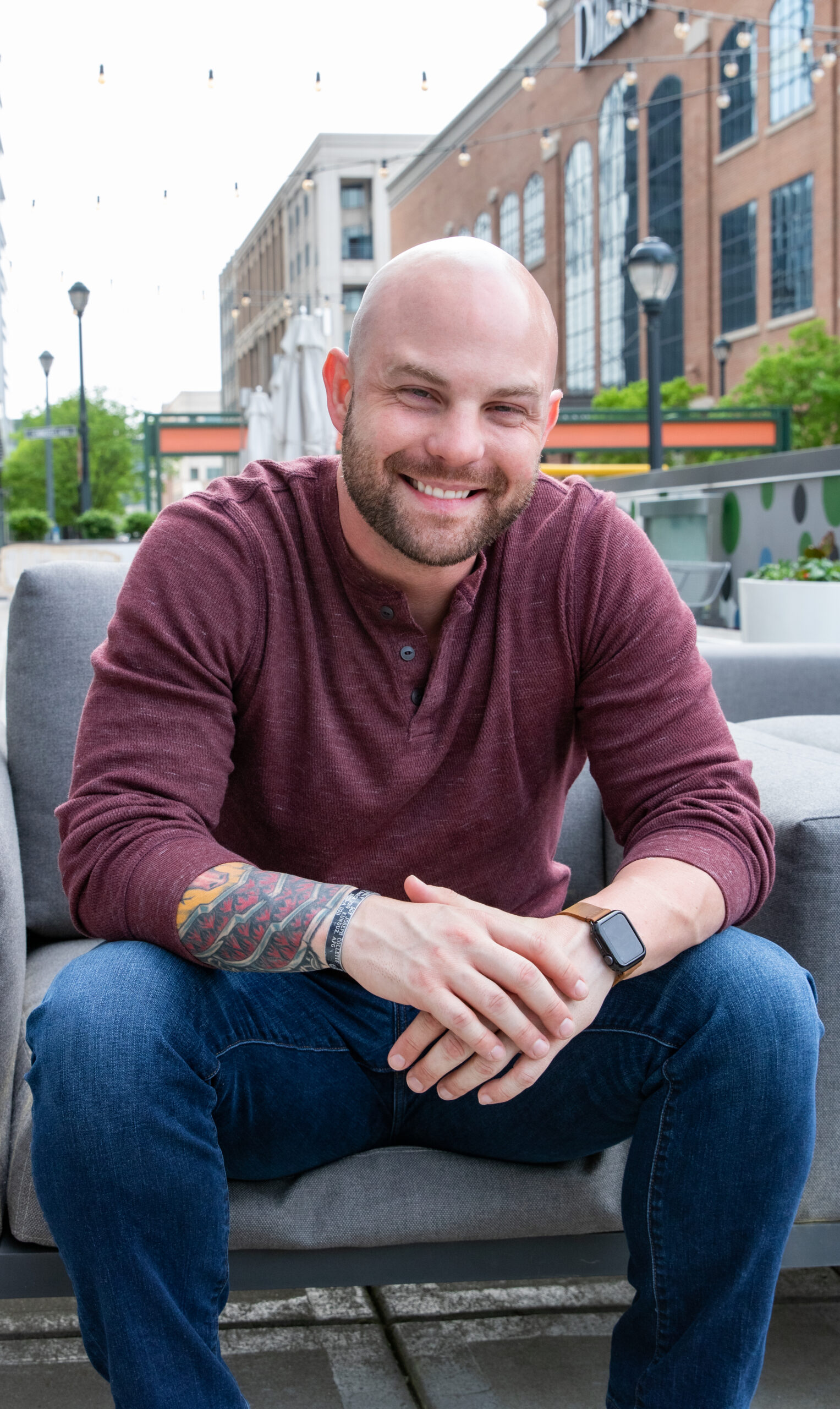 About the Host: Zack Knight
Zack sits down with CEO's and experts to share tactical knowledge of how to become a better leader and create a more effective, safe environment for your team. Zack offers consulting and podcast coaching and runs Knight Protection Services, LLC, a company that helps busy executives build a winning culture through safety and security.