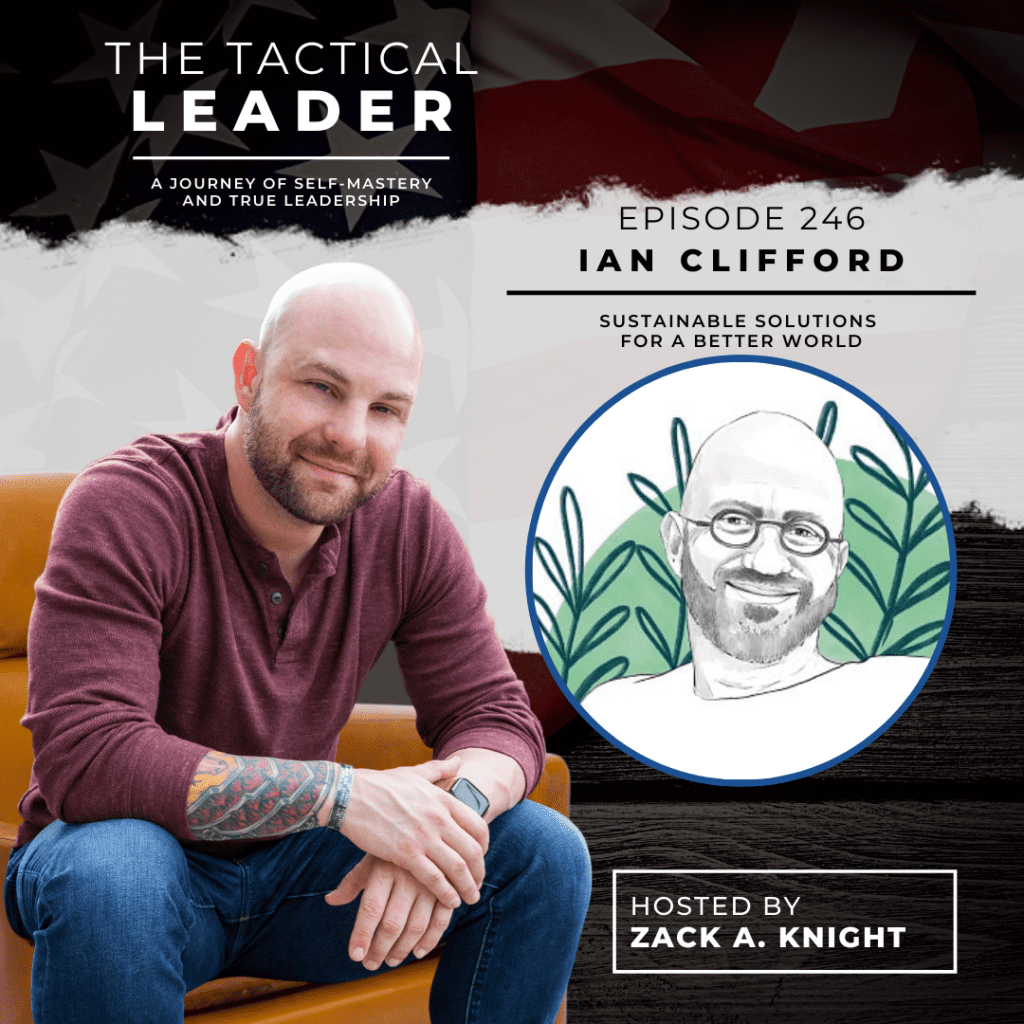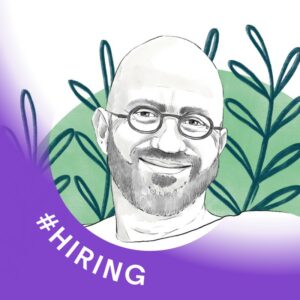 Tactical Friday: Accountability towards Impactful Environmentalism with Ian Clifford
"If people are part of the solution, they can feel empowered." – Ian Clifford
Welcome to this episode of Tactical Friday! In today's episode, Ian Clifford brings in the tactical steps towards practicing accountability and navigating towards transformative social responsibility programs. Both individuals and organizations can be part of the big change as they strive towards impactful environmentalism.
[00:01 – 00:41] Opening Segment
If you have a platform and you want to create content that DELIVERS, go over to knightly.productions!
For the first part of my interview with Ian, tune in to last Monday's episode 
[00:42 – 08:43] How Can Organizations Determine their Capacity to Scale Up?
Supporting the paradigm shift
Environmentalism can be done in simple ways.
It is about taking accountability regarding the companies we patronize.
Individual basis
Supporting sustainable agriculture
Participate in discussions and buy shares.
Invest in companies deeply committed to social change.
Transparency of companies
Recommendations for business leaders
Support is available in developing social responsibility programs.
People as part of the solution
[08:44 – 10:46] Closing Segment  
Connect with Ian (links below) 
Visit his website, Linkedin, and more! 
Closing words 
Key Quotes: 
"We all have to look around. What does our footprint look like today, on an individual basis? How can we change things and these things can be as simple as, you know, recycling properly, and, you know, riding your bike when you, you know, you instead of taking your car using public transportation, if it's available, those sorts of things." – Ian Clifford
"It's [environmentalism] making the companies that we work for accountable, you know, so ensuring that there's an environmental program within the company that you're engaged in on a daily basis, the people that you buy things from, it's important to understand where they come from. There has to be accountability. And that's a big part of it." – Ian Clifford
"Agriculture, sadly, you know, it feeds all of us, but it's also a huge polluter globally. And that's got to change." – Ian Clifford
Sustainable Solutions for a Better World with Ian Clifford
"It's very easy to say that you're doing things, but it's another thing to actually do them and to prove that you're doing them." – Ian Clifford
Welcome to another week of Tactical Leader! In today's episode, we have Ian Clifford sharing the advocacy of his company on the imperative of making a difference to combat climate change. He tells why cultivating leadership within the young generation is key and how leaders can mindfully solve problems with sustainable solutions.
Ian Clifford – CEO and Board Chair
Ian Clifford brings more than twenty-five years of experience in the fields of technology and marketing and has successfully led the Company to global brand recognition through its unique energy solutions. From 2006 to today, Ian has raised more than $60 million in equity financing for the Company.
Ian co-founded digIT Interactive, a full-service Internet marketing company serving Fortune 500, which he sold at the peak of the market in 2000.
[00:01 – 08:30] Opening Segment
If you have a platform and you want to create content that DELIVERS, go over to knightly.productions!
Who is Ian Clifford?
Fighting climate change through sustainable carbon-free solutions
Encouraging young people to explore everything creatively
Building a strong team of people from the young generation
[08:31 – 12:39] Targeting Sustainability with Mindfulness
The advocacy towards sustainability
It is alarming that many natural wonders do not exist anymore or are out of shape.
We may be tiny, but we can make a huge influence.
Consciously making impact
Building key contributors in the team
It is all about bringing people in who know more than you do.
Consulting relationship
Technology for renewable energy
The ammonia industry is one of the dirtiest industries on the planet.
There is no need for a supply chain. It is possible to have a carbon-free source of electricity.
Vulnerability of supply chains and grids
Ammonia as a fossil fuel replacement
The target is removing uncertainty from vulnerable stakeholders.
[12:40 – 32:08] Going Back to the Fundamentals to Make the Change
The imperative to address climate change
Acknowledge that the manner of satisfying human consumption is bad. We must decentralize, simplify, and create certainty.
Local and global scales
It is possible to set on top of existing infrastructure for this mission.
Cleaner and more efficient
It goes back to fundamental changes.
[32:09 – 36:48] Closing Segment  
The legacy Ian wants to create:
Leave this world better than you had it.
Connect with Ian (links below) 
Visit his website, Linkedin, and more! 
Join us for Tactical Friday!
Key Quotes: 
"Just being under the surface of the ocean alone is enough to say, 'This is a big world here…we're tiny, but we have [a] huge influence.'." – Ian Clifford
"It is where the world needs to go…it's that we got to make fundamental changes." – Ian Clifford
Connect with Ian
Visit his website at FuelPositive.com.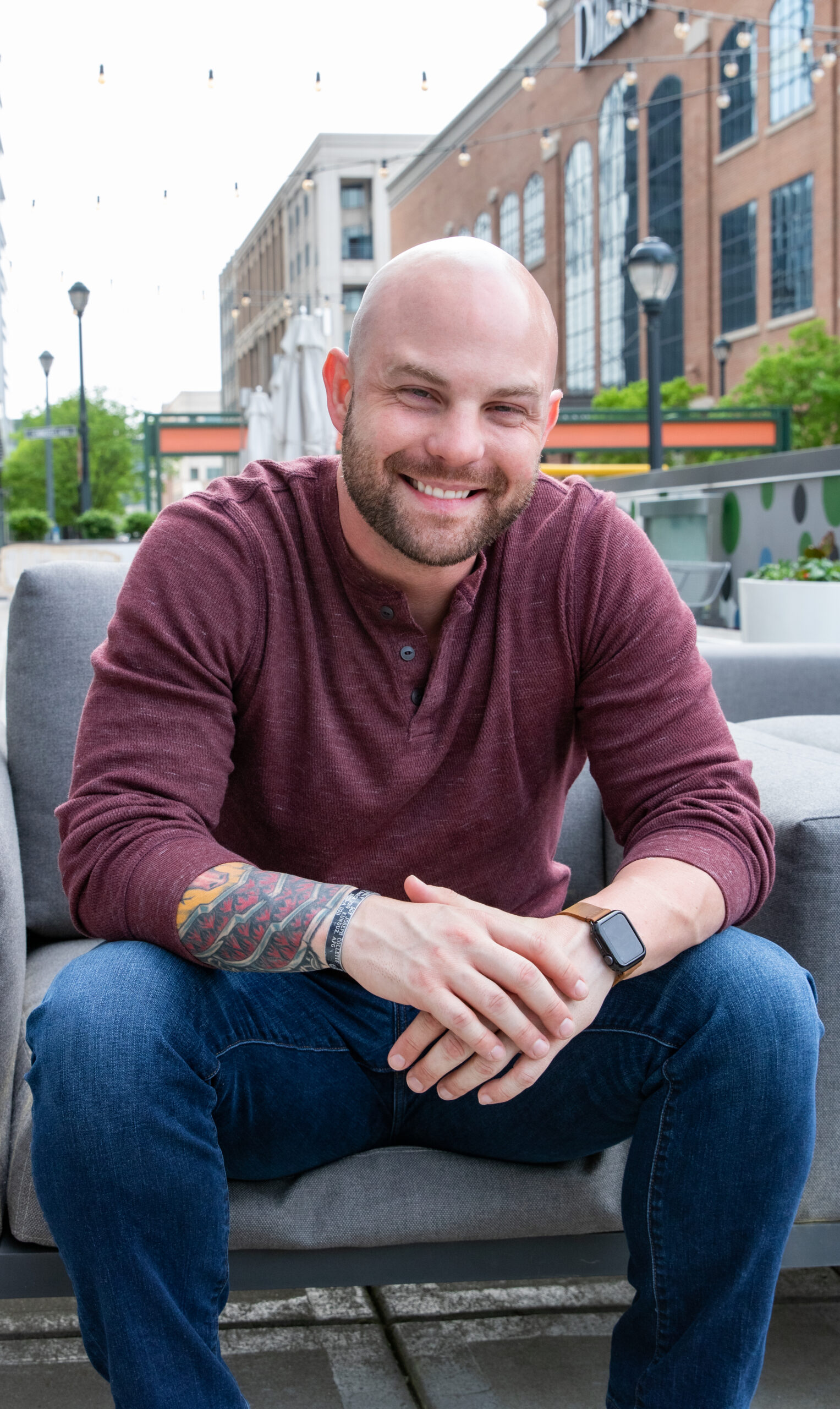 About the Host: Zack Knight
Zack sits down with CEO's and experts to share tactical knowledge of how to become a better leader and create a more effective, safe environment for your team. Zack offers consulting and podcast coaching and runs Knight Protection Services, LLC, a company that helps busy executives build a winning culture through safety and security.