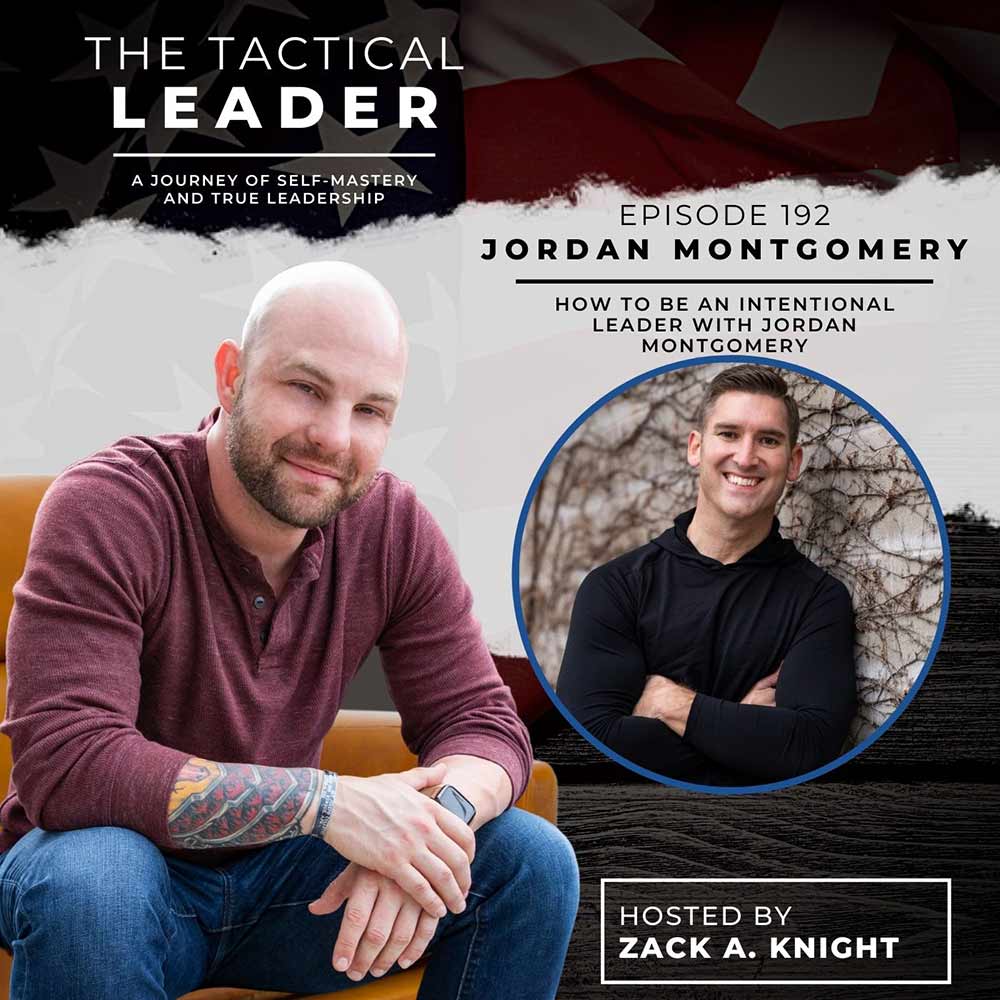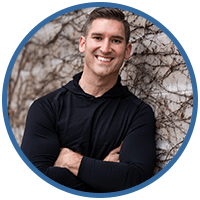 Tactical Friday: First Steps To Start Taking Action with Jordan Montgomery
I'm going to prioritize your future over your feelings. If there's something that you need to hear, I'm going to give it to you. Welcome back to Tactical Friday! I welcome Jordan Montgomery back to share how to take action towards intentionality and personal development. 
[00:01 – 01:01 Welcoming Jordan Back   
If you have a platform and want content that DELIVERS, go over to knightly.productions!
If you haven't listened to last Monday's episode, go back and listen! We discuss being an intentional leader in all aspects and facets of our lives.   
[01:02 – 07:54] What Are the First Steps You Recommend To Start Taking Action?
The first step in personal development is self-awareness
We always have something to learn 
Ask for feedback
Building a culture around you that gives honest, helpful, and timely feedback
 Specific questions lead to specific feedback
 Ask for help 
Don't make the mistake of graduating from asking for help 
An opportunity can be one ask away 
If you don't ask, the answer is automatically 'No.' 
Are you showing up available for feedback and receiving help? 
Remember the best feedback isn't about who we are, it's about what we do
The most necessary feedback we need to hear is usually the feedback we want to disagree with or push back on 
[07:55 – 14:41] Embracing Discomfort 
Where you grow the most is where you struggle the most
How to challenge people that persistently avoid what they need to deal with 
Love and accountability has to go together 
Know them very well before instructing 
Prioritize one's future over their feelings
How to give constructive criticism 
Affirm them that you believe in them 
Call out what needs to be called out 
Because of their value and potential, you want to work on X, Y, and Z with them 
[14:41 – 0000] Being Others-Focused 
Be careful about leading with intention and language that is self-focused 
When we start saying things like. "Respect my time, I'll respect yours, let's make minutes count." That becomes about us
Making one's development about them
[14:41 – 17:43] Closing Segment 
Connect with Jordan (links below) 
Final words
Key Quote/s: 
"All personal development begins with self-awareness. Self-awareness is a matter of continuous improvement. – Jordan Montgomery 
"I want to build a culture around me of honest, helpful, and timely feedback. And so I'm going to ask my stakeholders, the people that love, trust, and care about me, what could I do better? What are my blind spots? What am I missing?" – Jordan Montgomery
"The best feedback isn't about who we are, it's about what we do." – Jordan Montgomery
How To Be An Intentional Leader with Jordan Montgomery
Being an intentional leader is all about setting goals to provide clarity for your direction and creating systems to achieve those goals.  Welcome to another week of Tactical Leadership! In today's episode, I welcome Jordan Montgomery to talk about his business, being a highly regarded performance coach, and how he helps others achieve high performance in their organizations. 
Jordan Montgomery, the owner of Montgomery Companies, is a highly regarded performance coach and keynote speaker whose clients include business executives, sales organizations, and entrepreneurs. From a small town in Iowa to a dominant force in the performance coaching industry, Jordan travels the country speaking and coaching executives at Fortune 500 companies, professional athletes, and salespeople.
In addition to his work speaking and coaching, Jordan is an accomplished business leader who has managed top-performing sales teams in the financial services industry. Jordan resides in Tiffin, Iowa with his wife Ashley, and his three daughters, Audrey, Claire, & Olivia. When he is not writing, coaching, or speaking, Jordan spends time with his family and enjoys the outdoors. He is a lover of sports and all things Iowa Hawkeyes! 
[00:01 – 08:06] Opening Segment
If you have a platform and want content that DELIVERS, go over to knightly.productions!
I introduce Jordan to the show
Jordan runs a business with his wife and business partner serving around 1000 clients across the globe, most of which are executive leaders, salespeople, or athletes
If you're not winning at home, if you're not winning at all
How to operate on an executive level with emotion and compassion
Scheduling time for family in order to properly prioritize them
[08:07 – 13:11]
How Set the Stage to be Intentional Daily
Start your day the night before
You can't get up early unless you go to bed on time
The most important decision that we make for the day is the decision we make the night before
Goals are great for setting a direction, systems are best for making progress
How to learn high-performance behavior
Mimic the masters
Value feedback
[13:12 – 15:30]
Closing Segment
What is the legacy you're wanting to leave in the world?
To be a blessing to others, help them understand their purpose, help them see a bigger future, and help them realize their gifts, while also glorifying God in the process and serving my family
See links below to get in touch with Jordan
Final words
Key Quotes:
"If we're not winning at home, we're not winning at all… leading at home is where true and real leadership starts." – Jordan Montgomery
"At the end of the day, I just want to be respected most by people who know me the best. If I'm not respected most by people who know me the best, then I'm not sure how good of a job I did stewarding the gifts that God gave me." – Jordan Montgomery
"I think we have to have checks and balances and we have to schedule what matters to make it a priority. We need to set reminders and give ourselves every single chance to serve people well." – Jordan Montgomery
Connect with Jordan Visit his website www.montgomerycompanies.com and follow him on Instagram @jordanmmontgomery.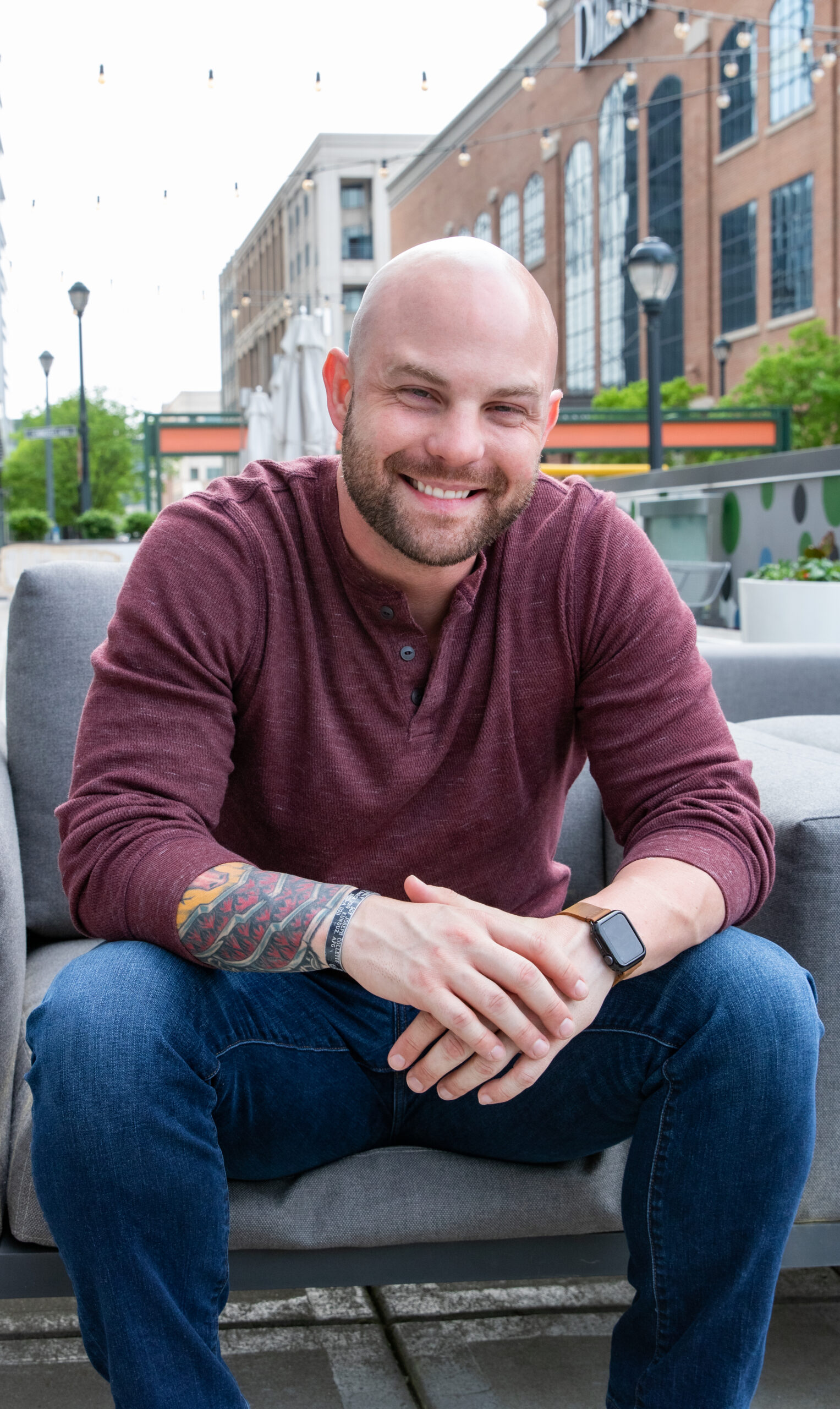 About the Host: Zack Knight
Zack sits down with CEO's and experts to share tactical knowledge of how to become a better leader and create a more effective, safe environment for your team. Zack offers consulting and podcast coaching and runs Knight Protection Services, LLC, a company that helps busy executives build a winning culture through safety and security.